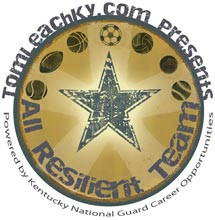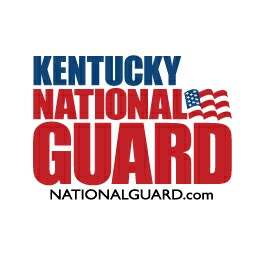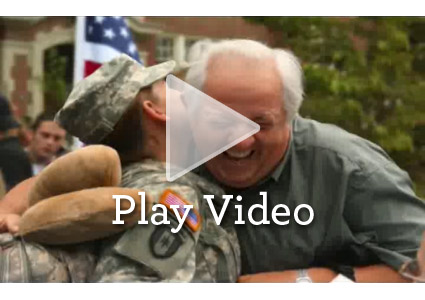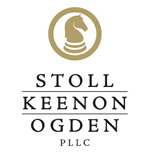 Announcing TomLeachKY.com's ALL-RESILIENT-TEAM
The All-Resilient Team honors student-athletes from Kentucky high schools who have had to overcome some form of adversity to compete and often excel in sports, within the previous calendar year.  Nominees are solicited through athletic directors and up to 25 young people are chosen for the team.  Honorees are recognized at the annual Kentucky High School Athletic Directors Association awards banquet each April in Louisville.
2016 All-Resilient Team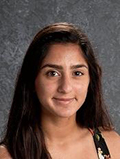 Linda Arakelyan, Murray HS:
Linda Arakelyan is an exemplary student- athlete despite fighting a brain disorder. Her condition caused headaches, seizures, and nausea but Linda still excelled at soccer and track and field at Murray High School. Last year she had brain surgery but returned to school a week later with staples in her head and a great attitude toward life.A month after surgery, Linda played in the All A State tournament. She also completed several Advanced Placement classes.
Wesley Bird, Mercer County HS:
Wesley Bird lost his father unexpectedly last summer, just before summer practices were slated to start. His football coach at Mercer County High delayed the teams first summer practice so everyone could attend the visitation.Faced with a tremendous loss, Wesley never missed a practice, continued to be a leader and always displayed a positive attitude.

Allison Conley, Bracken County HS:
Allison Conley persevered in the face of a life-altering illness. The Bracken County High athlete was diagnosed with a disease that causes bones to break down because of a lack of blood flow.After surgery to relieve the chronic condition, she worked tirelessly to regain her strength. She excelled as the starting pitcher on the Lady Bears Varsity Fast Pitch Softball Team.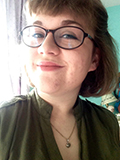 Maddie Dalzell, Grant County HS:
Madison Dalzell overcame a neurological disorder on her path to becoming an outstanding tennis player. The Grant County High School athlete has Strabismus which causes a dramatic discrepancy in her vision. Madison managed to play competitively while coping with a lack of peripheral vision, depth perception, and even double vision. Her coach, who is also her mother, says Madison never quits.
Cassie Davis, North Bullitt HS:
Bi-lateral hearing loss doesnt keep Cassie from excelling in sports. The North Bullitt High standout is on the swim team and she also plays soccer. Cassies swim coach says she never lets her hearing loss slow her down. She is an inspiration to her teammates.
Mason Gooch, Montgomery County HS:
Mason Gooch likes just being one of the guys on the Montgomery County High football team.His coaches and teammates say youd never know that Mason is profoundly deaf. As a child, he had a cochlear implant and five years of intensive speech therapy. Now he is able to communicate by wearing a device called a processor. However, he cannot wear the device under his helmet, so Mason plays football by reading lips and relying on other visual signals. When hes on the field, he plays in total silence. Mason broke school records for most tackles for a loss and most tackles for loss in a career. He was also selected First Team All-State by the Louisville Courier Journal.

Tyler "Gator" Gardner, Boyle County HS:
Tyler Gator Gardner started life with a struggle but has met every challenge with courage.Born with a heart defect and an eye defect, he has endured surgery and still deals with some limitations. However, he always maintained a positive attitude. Tyler played football and wrestled for Boyle County. When he lost his father to cancer recently, Tyler decided to mentor other students who have lost parents.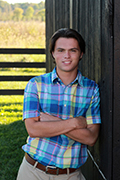 Morgan Kelly, Collins HS:
Morgan Kellypersevered through 14 injuries during his high school soccer career. A genetic condition causes Morgans kneecaps to easily dislocate, making him extremely vulnerable on the field. Morgan endured surgery and countless hours of physical therapy while playing at Martha Layne Collins High School in Shelbyville. Still, he managed to become the third all-time assist leader and scored more than a dozen goals.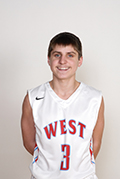 Reese Kemp, West Jessamine HS:
Cystic Fibrosis and diabetes would be considered a one-two punch for anyone, but not Reese Kemp of West Jessamine High. He managed to play basketball while coping with the serious diseases. Reeses generous spirit goes beyond the court.He founded Reeses Resources to provide Thanksgiving meals and Christmas presents to those in need.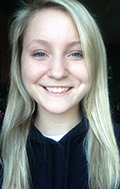 Jeanna Livingston, Seneca HS:
It would have been easy for Jeanna Livingston to give up sports when she was diagnosed with Type One Diabetes. But the Seneca High volleyball and softball player decided she would fight . Jeanna must check her blood sugar levels before, during and after practice and games. Its a constant battle but she managed to start all four years in her chosen sports.

Austin Logdon, Mercer County HS:
Austin Logdon lost his father to leukemia just a few weeks into the football season. Not only did Austin remain an integral part of the team as a linebacker at Mercer County High, he also raised money for the leukemia and lymphoma society. Austin and his family continue to work for bone marrow donation awareness.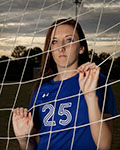 Kelsey Lucas, Crittenden County HS:
KelseyLucas lost her mother in 2012 and just two years later was herself diagnosed with Multiple Sclerosis. She remained active on the Crittenden County High soccer team through all of the setbacks. Kelsey led the team as Captain her senior year. She finds a way to balance work, soccer and academics, maintaining an A/B average.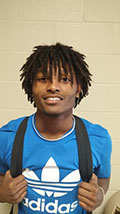 Jaylan McPherson, Garrard County HS:
Jaylan was a standout athlete at Garrard County High when he was sidelined with a debilitating form of Juvenile Arthritis. He scored 6 touchdowns his freshman year but the next year, was unable to stand on his own or even sit up. Jaylan battled through painful treatments and made it back to the football team where he managed to intercept 4 passes despite the severe side effects of medication for his illness.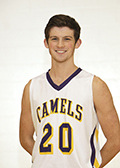 Gideon Measner, Campbell County HS:
Gideon Measner overcame one of the toughest times of his life this past year. The Campbell County basketball player lost his father last summer. Gideons dad was his biggest fan and he supported Gideons dream of starting for the team his senior year. Gideon kept up the hard work and leaned on his teammates to get through. This season, he started for the team and knows how proud his father would be.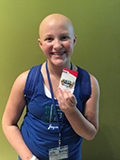 Kaitlyn Palumbo, East Jessamine HS:
Kaitlyn is a leader on the dance team. She is known for her spirit of inclusiveness and her positive attitude. At a very young age, Kaitlyn was diagnosed with Alopecia, a disease causing hair loss. She did not allow it to slow her down. In fact, she realized many teens face obstacles, so she decided to become a peerleader to help others overcome challenges.

Alyssa Peak, Bullitt East HS:
Starting point guard Alyssa Peak excelled on the varsity basketball team at Bullitt East while supporting her mother who was dying of cancer. Alyssa earned MVP and academic all state awards during her mother's struggle with cancer. Alyssa was just 16 when she lost her mother however, she maintained her role on the team and actually improved her skills. Her coach says she is the definition of resiliency.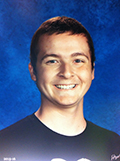 Dillon Porter, Russellville HS:
Dillon Porter of Russellville High has an impressive resume for any student athlete. The fact that he is also battling lymphoma makes his accomplishments even more impressive. Soccer, swimming, baseball and band keep him busy and he also manages to maintain a GPA of 4.0.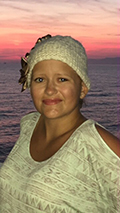 Jana Robey, Louisville Christian Academy HS:
The competitive spirit that served Jana Robey well on the playing field, asserted itself in her battle against cancer. She was a field hockey player for Christian Academy of Louisville when diagnosed with malignant tumors in her spine and neck. She endured chemotherapy and radiation but Janas coach says she never once asked for special treatment. Jana returned to the team and scored a goal, which was celebrated by everyone in attendance.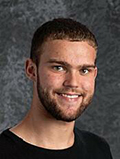 Camryn Snapp, Augusta HS:
Camryn Snapp excelled on the Augusta High Varsity Cross Country and Basketball teams when he lost his best friend to cancer. Two weeks later, he suffered a season ending ACL injury. Camryn battled through surgery and painful rehab but was determined to make it back. He re-adjusted his goals and became competitive again through hard work and a positive attitude.

David Stambaugh, St. Henry HS:
David Stambaugh is a determined young man. After two ankle surgeries, he was back on the soccer field when he sustained a very serious injury. His left tibia and fibula were broken during a pre-season tournament with the Kings-Hammer club soccer team. David had surgery again and the next day texted his teammates that he would be back on the field despite the severity of his injury. He went on to become defensive MVP for Saint Henry High School in Erlanger and 2nd all-region team as a defender.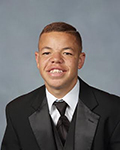 Braxton Upthegrove, Henry Clay HS:
Braxton Upthegrove did an outstanding job as the Henry Clay basketball team manager. Kidney disease prevented him from playing but his love of the sport never faltered and he assisted the team all four years. Braxton received his second kidney transplant over a year ago and will graduate from Henry Clay this spring.

Aaron Williams, Bath County HS:
Aaron battled back after being critically injured in a car crash. His parents were told there was little hope their son would survive. Just two months later, Aaron and his family were escorted home to Mt. Sterling. Aaron is still recovering but hopes to play basketball, hunt and fish again.

Madison Williams, duPont Manual HS:
Madison led her DuPont Manual Softball team as pitcher during a very difficult time in her life. Madisons father, who had also been her coach, was stricken with ALS. He attended most games despite the fast progression of the deadly disease. Madison's ability to lead her team and remain a dominate pitcher was amazing.

Emma Young, East Jessamine County HS:
Emma Young is in the record books at East Jessamine High. She is the first and only member of the 2-thousand point club for basketball. It's an amazing accomplishment for a child who grew up with a drug addicted mother and a chronically absent father. Emma's personal, athletic and academic growth have earned her a scholarship to Texas A&M Corpus Christi.
Ethan Youngblood, North OldhamHS:
Ethan is a formidable varsity baseball player for North Oldham High despite multiple serious health issues. Ethan has endured brain surgery and currently battles a nervous system disorder. Even so, his coach says Ethan never uses his condition as an excuse and always displays an outstanding work ethic.
2015 All Resilient Team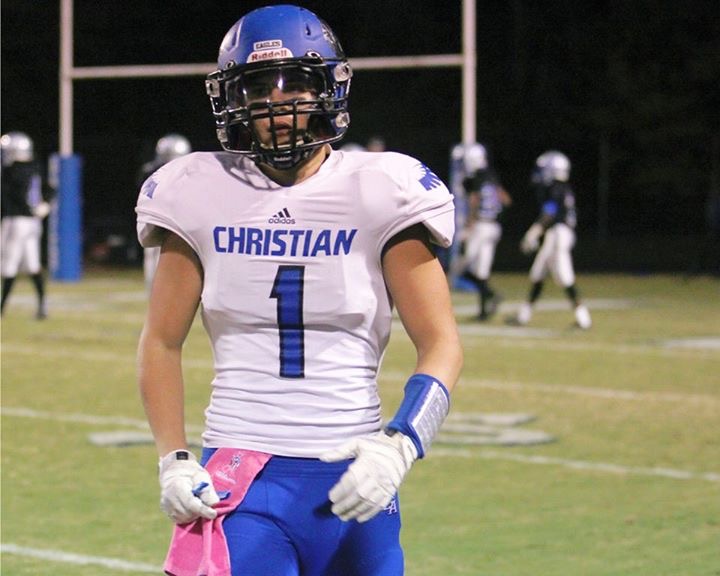 Sam Arnold / Lexington Christian:
Sam Arnold is a standout at Lexington Christian Academy. His coach says Sam is a young man of high character who is hardworking , passionate and gritty. Sam was often sidelined during the season with serious injuries but he battled back and with limited playing time, managed to make important plays which gave LCA momentum in several key games. He always gave 100 percent even though he was never able to play at 100 percent of his strength.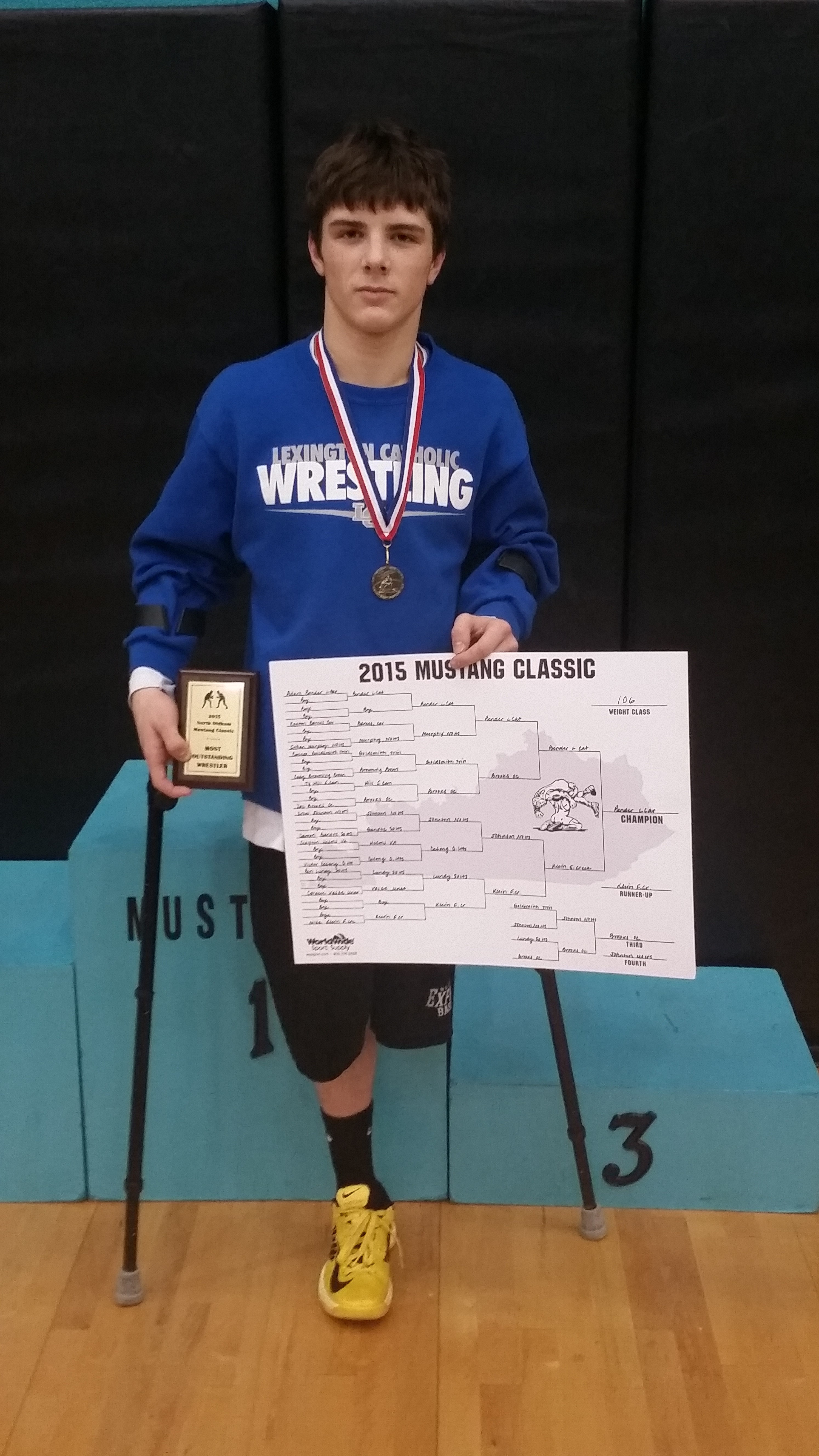 Adam Bender / Lexington Catholic HS:
Adam is determined to live life to the fullest despite losing his left leg to cancer at the age of one. He made national headlines as a child competing in youth baseball. This year, Adam entered Lexington Catholic High School and made a name for himself again, earning a number three state ranking as a wrestler for the Knights. Adam insists on no special treatment. For instance, instead of running sprints with crutches, Adam does bear crawls. His goal is to win a state title.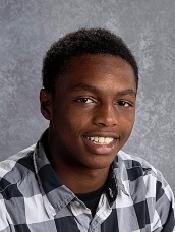 Malik Britt / Murray HS:
Malik was in foster care when he started high school in Louisville. He ran away twice in search of his birth mother. Malik was found in Missouri and returned to a group home in Kentucky. He was enrolled in school but was not allowed to participate in sports. Eventually, that changed when he moved to Murray, Kentucky. He joined the football team and became a starter. After football season, he made the varsity basketball team and became a good student. He hopes to be placed with a new foster family soon.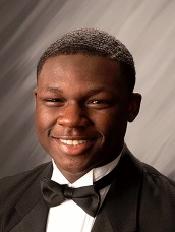 Jalil Brown / Ballard HS:
Head football coach Mike Jackson uses words such as resilient, genuine and outstanding to describe Jalil. He was forced to face adversity at a young age when he lost his mother. As an athlete, his hard work and diligence earned him a starting linebacker spot as a sophomore but he suffered a season ending injury in the third game. Jalil endured a year of grueling rehab, came back strong and suffered another season-ending injury halfway through his junior year. Throughout it all, he came to practice to support his teammates. He was elected team captain his senior year and lead Ballard to its best season in 30 years with a trip to the state semifinals.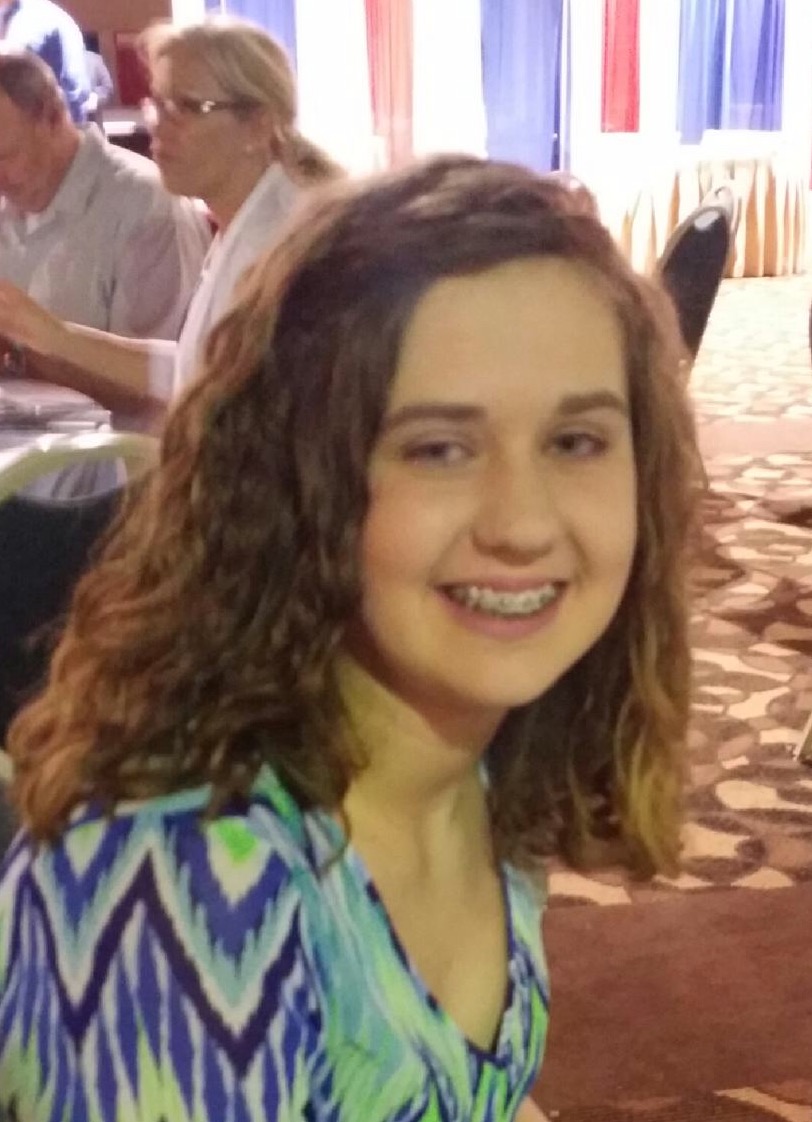 Kennedy Carl / Bracken County HS:
An eighth grader who plays JV and Varsity basketball is impressive enough on its own. But for Kennedy Carl it was simply the foundation for a remarkable season. Kennedys father died in the tragic collapse of the I-75 bridge in Cincinnati earlier this year. Kennedy chose to play the night her father died as a tribute to him and the love of the game they shared. In fact, Kennedys dad watched her JV game just before heading to work that fateful day.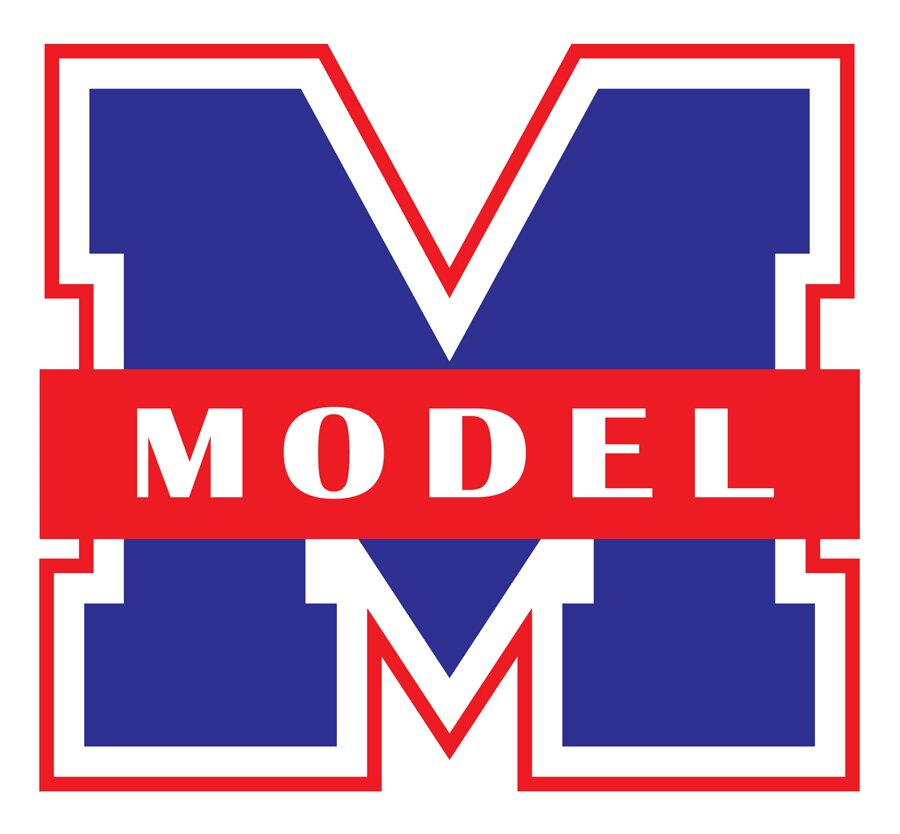 Alex Chen / Richmond Model HS:
Alex is a standout because of the courage and compassion he's shown through extremely difficult circumstances. Alex is a basketball player who missed his entire freshman season with a knee injury. He came back to average 16 points and 11 rebounds a game. Recently, he lost his mother after a long battle with pancreatic cancer. He dedicated this past season to her and also took on a greater role at home, helping care for a brother with Downs Syndrome. His coach says Alex always puts others needs before his own and is a great inspiration for his teammates.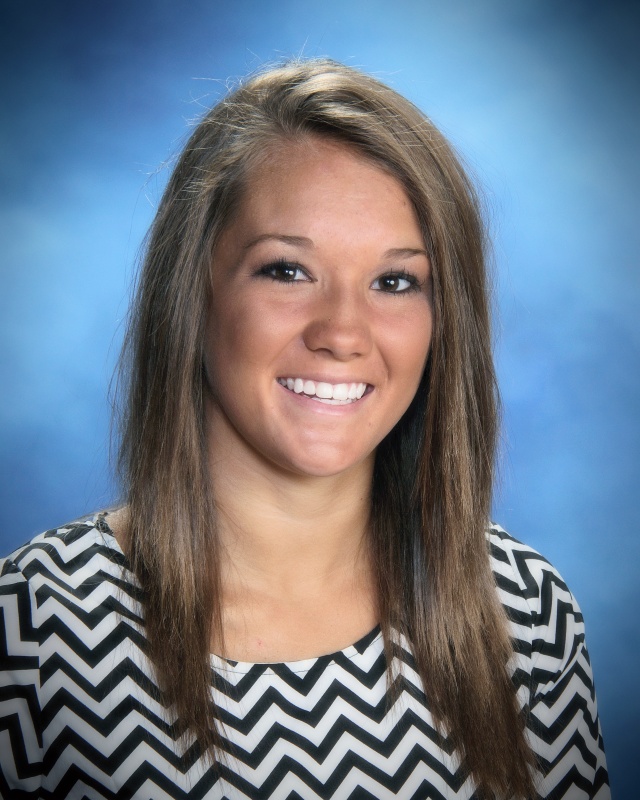 Taylor Church / Henderson County HS:
Taylor Church suffers from brain seizures that can occur many times a day. The condition makes learning, driving, socializing and playing sports challenging. Taylor worked hard to make the basketball team but was forced to quit after another illness struck, affecting her muscle development. She didn't let it get her down and decided to set her sights on golf. Through hard work and determination, Taylor persevered, made the golf team and earned a college scholarship. Her high school coach says Taylor has even managed to adapt on the golf course when seizures hit, a skill many adults have not mastered.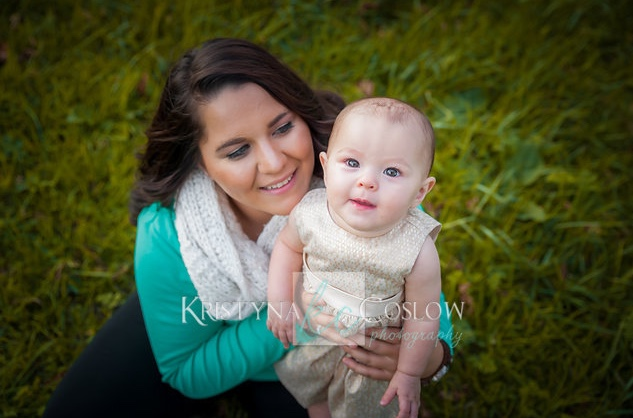 Catheryne Claunch / Mercer County HS:
As a sophomore, Catheryne was the leading scorer for the Mercer County girls basketball team. Her life took a very different turn when she became pregnant, had a baby girl and missed her junior year on the court. Even though she wasnt on the team, she attended most home games. The team welcomed her back for her senior year and she made it into the 1,000-point club at her school. Her coach says Catheryne is now a great mother and a great athlete.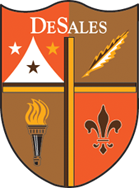 Cory Davis / DeSales HS:
Cory was always an exceptional student athlete. As a leader on his soccer team all four years, Cory served as captain his senior year and was one of the top scorers. His family endured a great tragedy last year when Corys grandmother and three sisters were involved in a serious accident. Cory lost his youngest sister that night and later his grandmother. Cory exhibited great strength during a heartbreaking time in his life. He stepped up for his family while still coming through for his team and his school.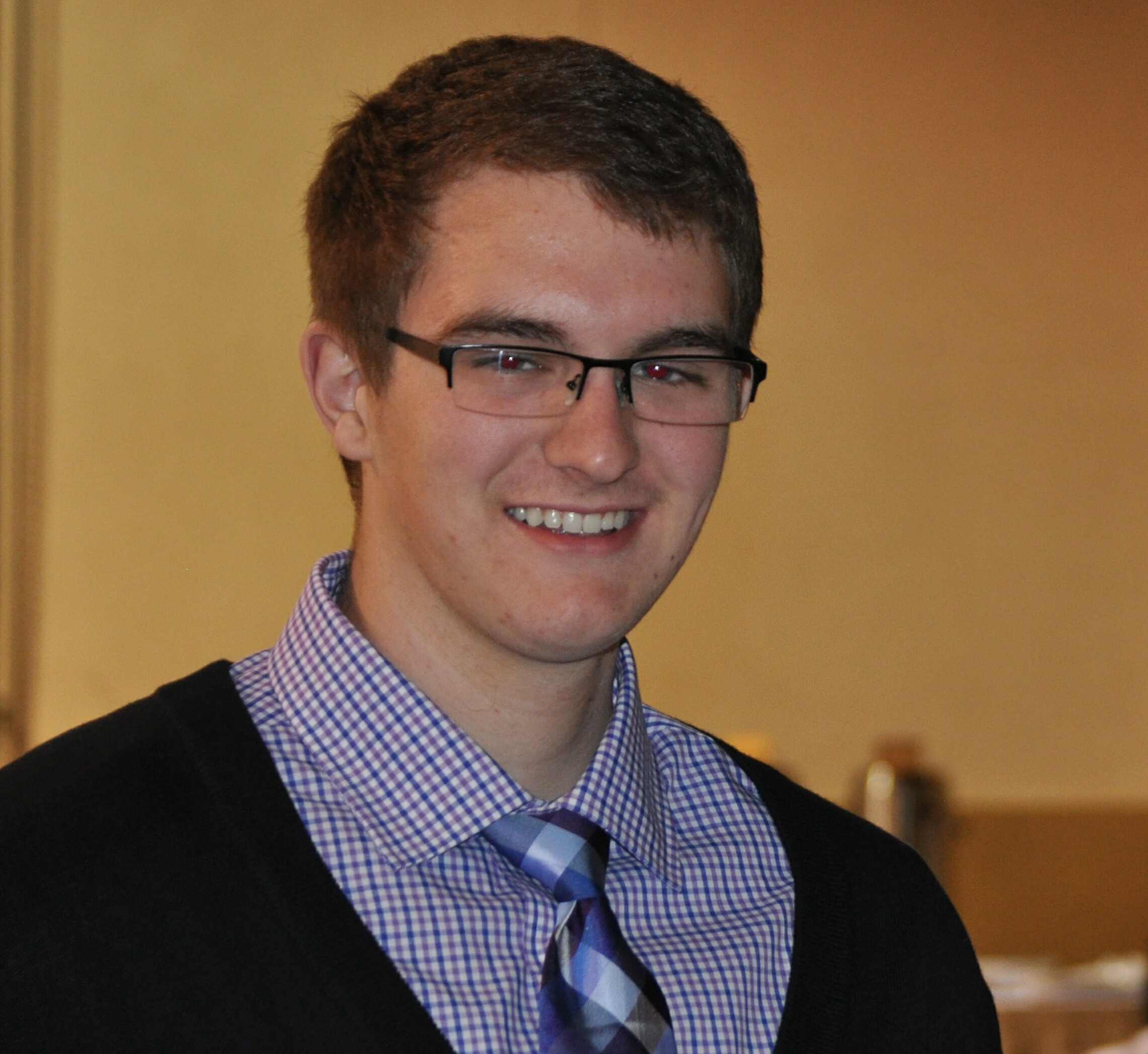 Kerry Dominic Dom Holly / Waggener HS:
As a newborn, Dom Holly suffered a stroke. A tough way to enter the world, it was just the first of many setbacks in his young life. At age six, Dom was diagnosed with Hodgkins Lymphoma and spent the first grade undergoing chemotherapy. He fought hard to recover and eventually became a three-sport athlete and an academic all-star at Waggener High School. Earlier this year, a tumor was discovered on Doms spine at the brain stem. Surgery to remove it left him partially paralyzed. He also lost 30 pounds, but is once again proving his resiliency. He just started hitting the weights again and hopes to come back in time for the 2015 football season.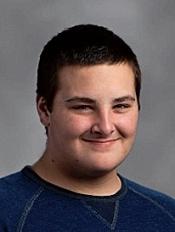 Noah Laman / Casey County HS:
Playing sports was everything to Noah. From t-ball, youth football and basketball, his life revolved around sports. He made all-star in football and was a top 10 state finisher in track and field during middle school. In eighth grade, he complained of knee pain and tests revealed a tumor in his femur. A diagnosis of bone cancer resulted in the removal of Noahs knee and femur. He endured months of chemotherapy and surgeries for a prosthetic leg. Hospitalized for nearly a year, Noah thought his sports career was over when a surgeon suggested he could try shot put and discus. His freshman year, Noah made the regional tournament and also joined the cheer team where his signature move is lifting cheerleaders with one hand. His motto is Keep the Faith.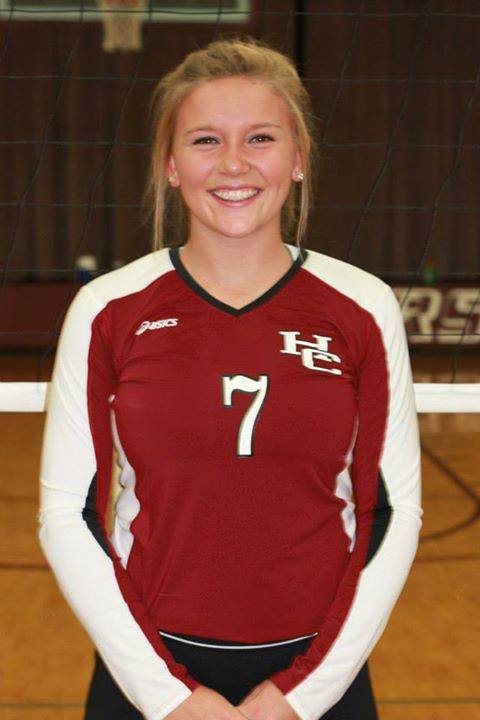 Monica Loftus / Holy Cross HS:
Monica was a stand-out All-State varsity setter for her volleyball team at the age of 13. She accumulated several honors and was a leader on the court and in the classroom. During her junior season, Monica tore her ACL and her meniscus. She maintained a great attitude through extensive reconstructive surgery and grueling rehabilitation. Just weeks after being cleared by her doctor to resume training, she suffered another meniscus tear. Despite repeated injuries, Monica never gave up. She came back to play every game her senior year, often in excruciating pain.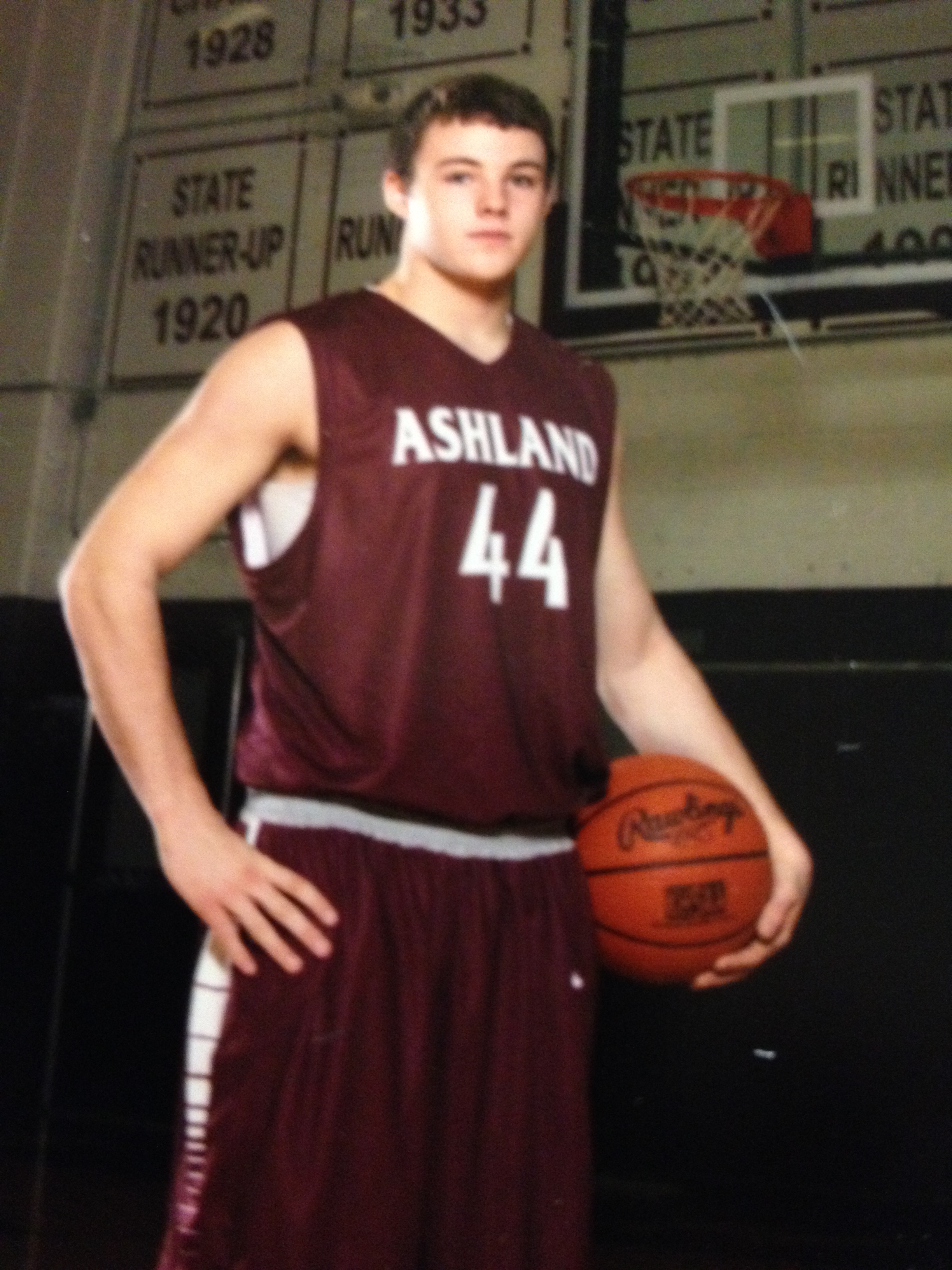 Nick Miller / Ashland Blazer HS:
The athletic director at Ashland Blazer says in his 30 years of experience, hes never seen an athlete face more adversity than Nick Miller. As a varsity, freshman basketball player he missed 15 games with a broken foot. A back injury kept him off the court for another 15 games during his sophomore and junior years. Then Nick broke his other foot during senior year and missed most of the season, but he never gave up. His leadership, enthusiasm and determination had an enormous impact on everyone around him.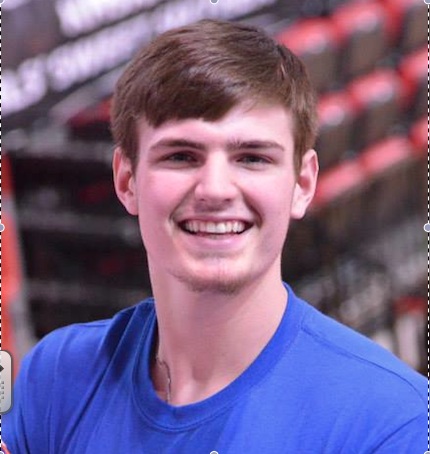 Jake OMara / Mason County HS:
Jake had to overcome a potentially devastating staph infection after what was supposed to be a routine procedure to remove screws from his knee. The infection returned and Jake endured several rounds of surgery. At one point, he was told he might lose part of his leg and never walk again. Despite the setback, Jake recovered, worked hard and ended up as a three-year starter for Mason County basketball. He also led Mason County to an undefeated regular season as quarterback for the football team. His basketball coach says Jakes resilience was an inspiration for all of his teammates.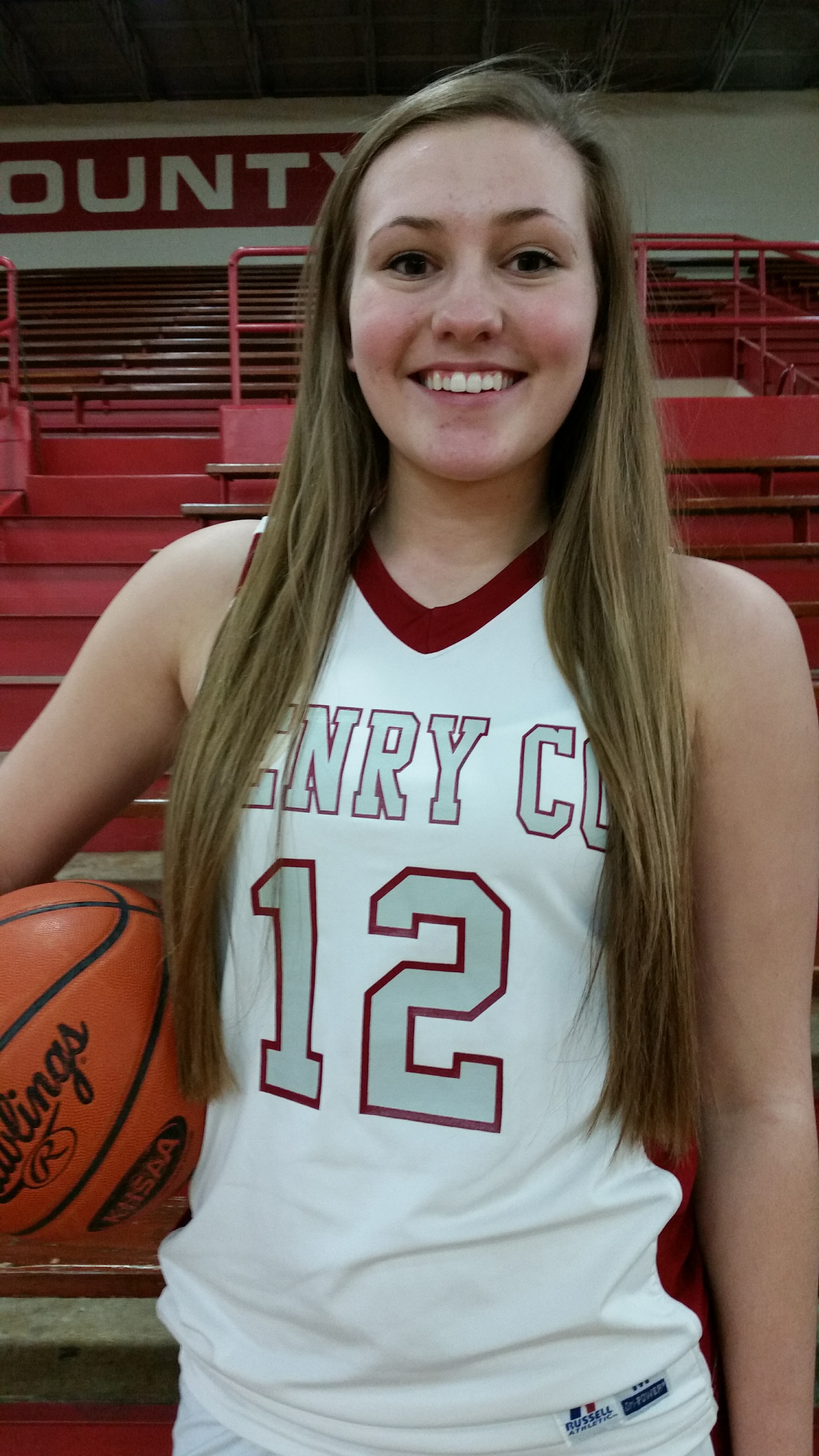 Megan Payton / Henry County HS:
Megan fought back from two knee surgeries her sophomore and junior years to become the lead scorer and rebounder for the Henry County Lady Cat basketball team. Her coach says she also had to overcome some challenging issues at home but she met those physical and personal obstacles with great character. She wants to continue her playing career in college while studying to become a nurse.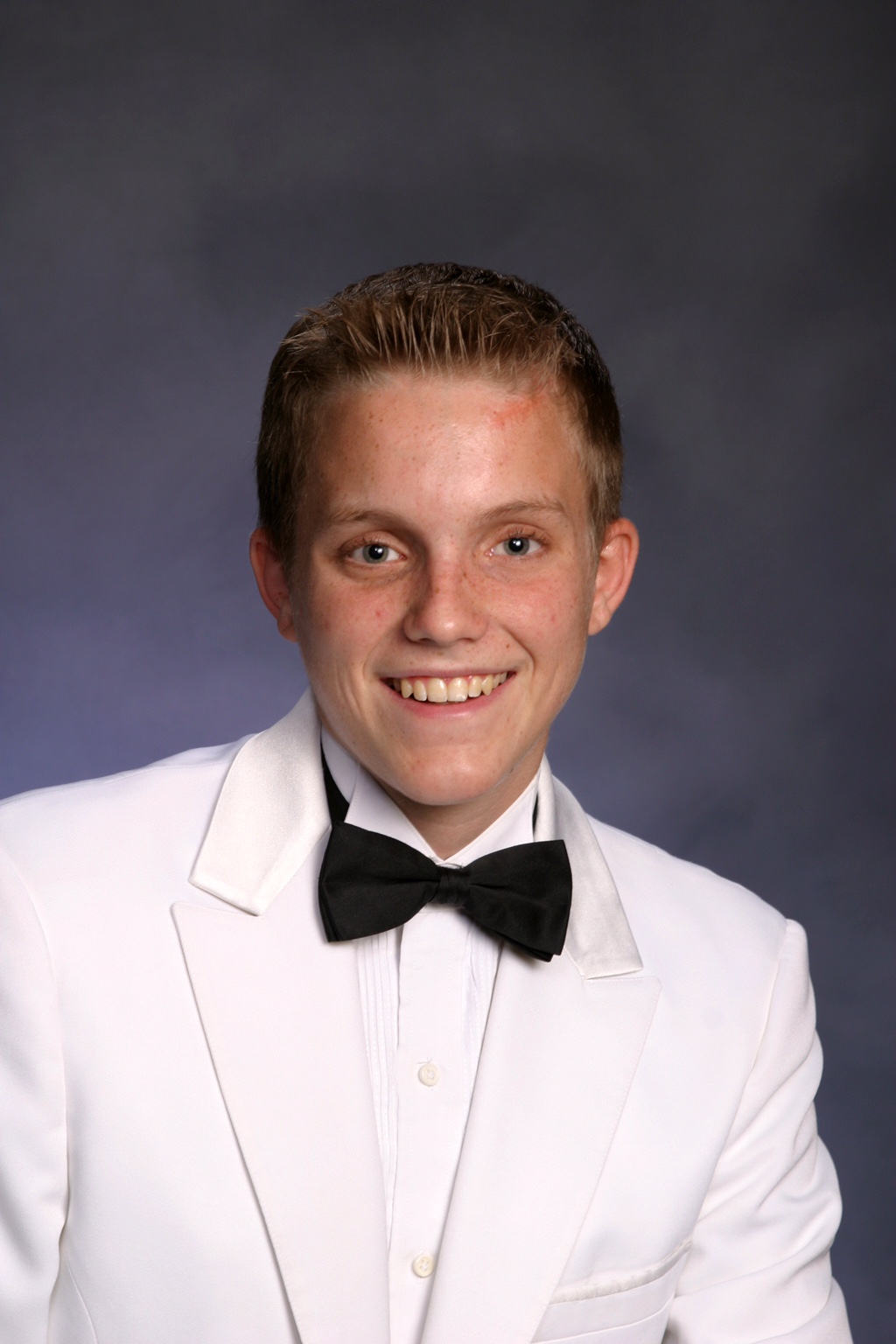 Christopher Ricker / Trinity HS:
Cross Country is a sport that demands a tenacious work ethic and a resilient spirit to succeed. You're a part of a team but the sport requires one to compete as an individual, so teammates can provide only encouragement and moral support. In addition to the normal challenges a cross country runner faces, Christopher Ricker had to overcome a genetic brain disorder. The illness hinders his speech, balance and muscle development but Christopher worked diligently on the field and off to make the team. He ran several varsity races for Trinity and Chris can-do spirit was a beacon for his teammates.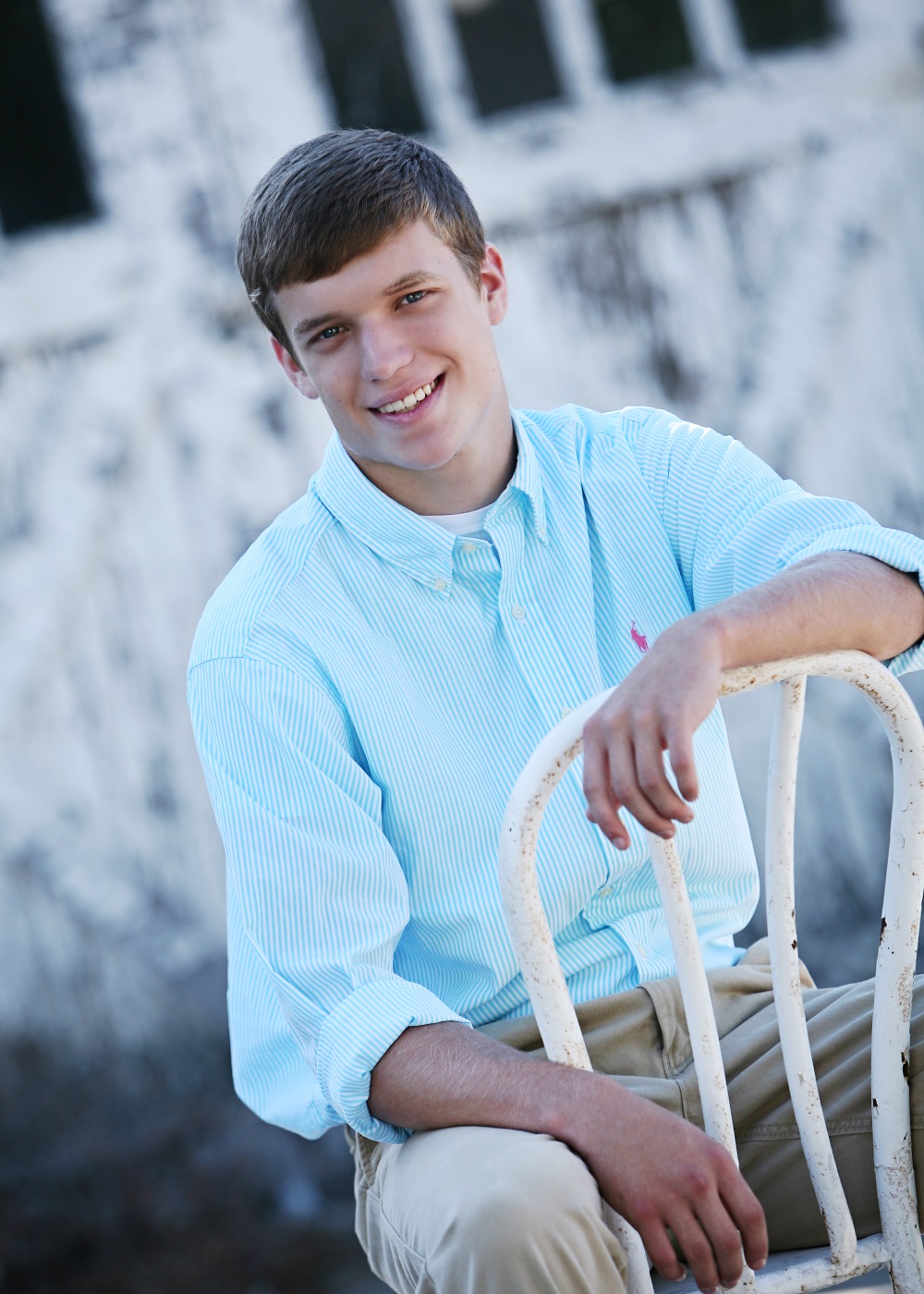 Austin Sparrow / Mercer County HS:
Austin Sparrow is the epitome of resilient. During his senior year, Austins father was battling stage four colon cancer. Despite his family's struggle, Austin managed to lead his football team and later also ran track and played basketball. He maintained a 4.0 GPA and spent most evenings discussing sports with his father. In fact, he credits his father's fighting spirit as his inspiration. On the playing field, Austin led an effort to put blue colon cancer awareness stickers on the Titans' helmets.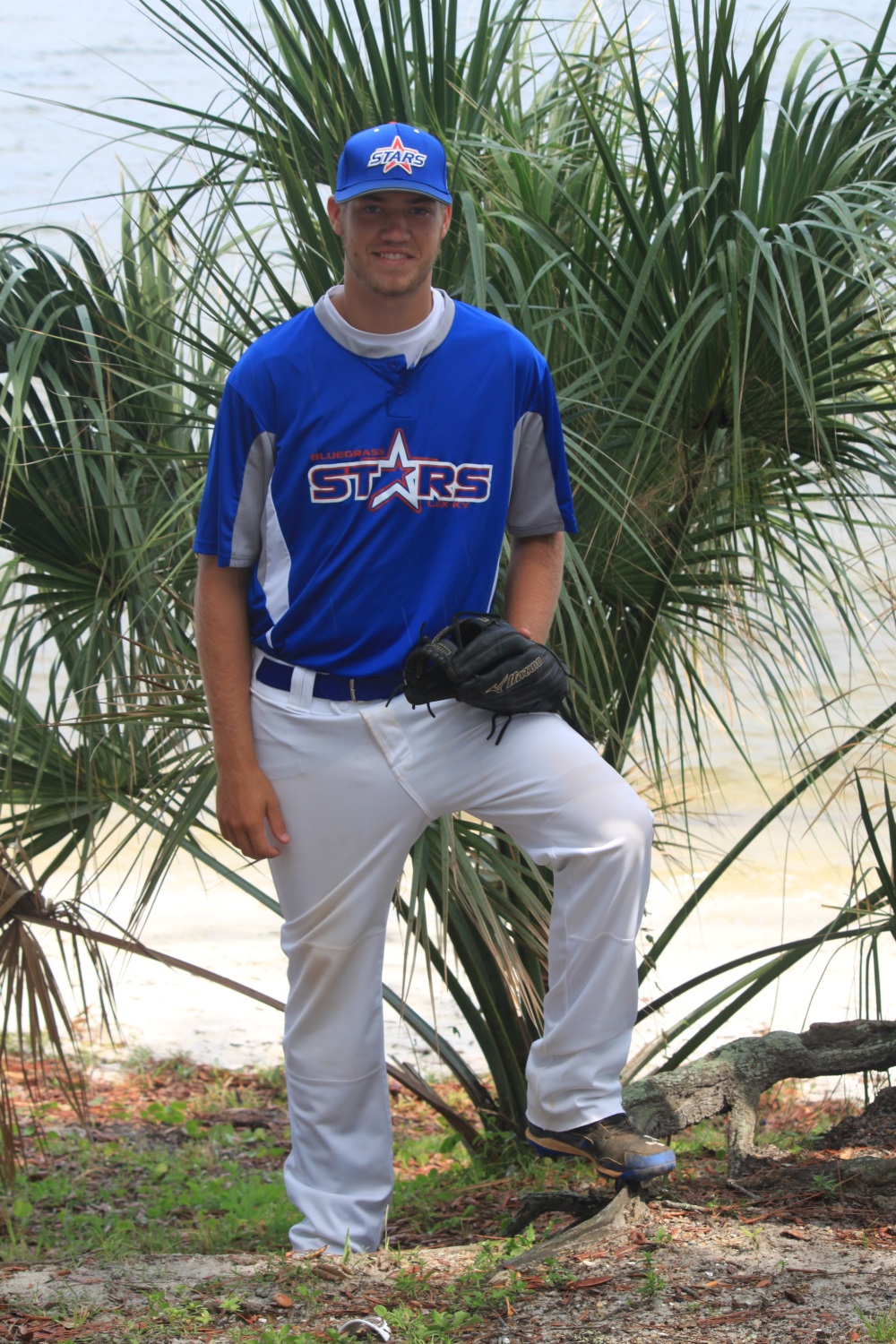 Ross Thompson / Hart County HS:
Surgery for a hip problem forced Ross Thompson to the sideline for much of his senior year. A big disappointment since he had been a devoted baseball and basketball player his entire high school career. Ross didnt let it get him down. He worked hard to rehabilitate the hip injury and was determined to make it back in time to play part of the baseball season for Hart County.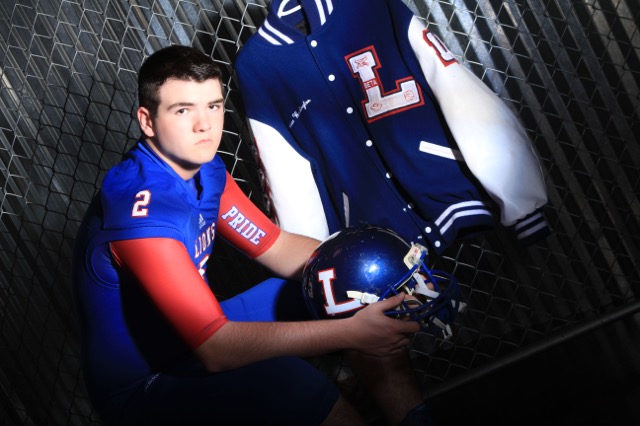 Isaac Weddington / Lewis County HS:
Isaac accepted adversity with an amazing attitude. He entered his senior year with several schools recruiting him in football and baseball. Early in the season, while playing quarterback, he tore his ACL, LCL and both menisci. Throughout his recovery, he never left the stage of Lewis County sports even though he was told he wouldn't be well enough to participate. Isaac attended all of the football practices and games. He also ended up in a coaching role of sorts for the basketball team. He received several prestigious sports and academic awards and will be attending UK on an academic scholarship.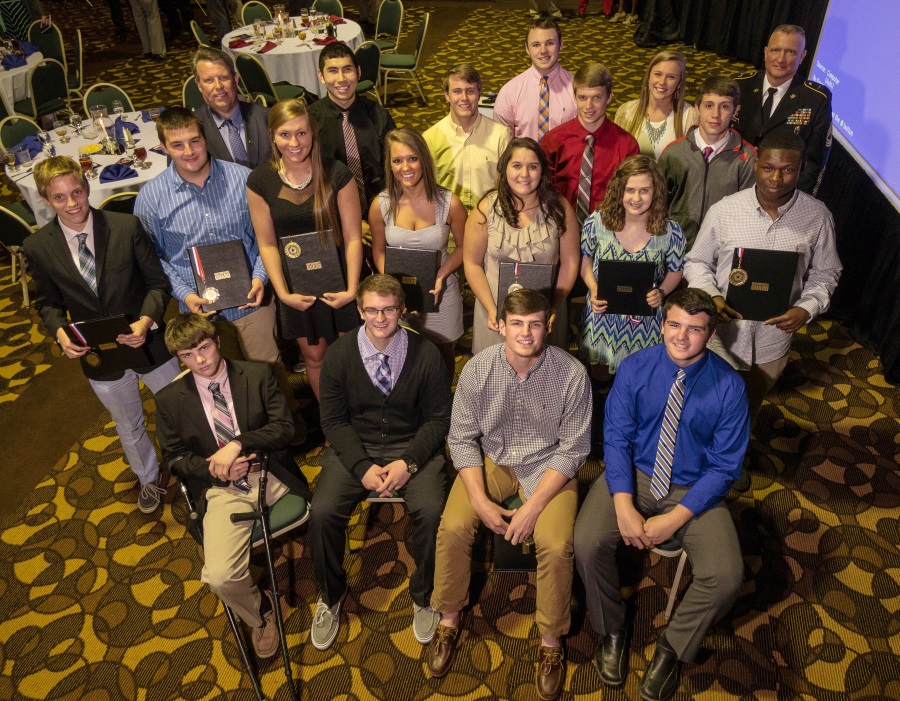 2014 All Resilient Team