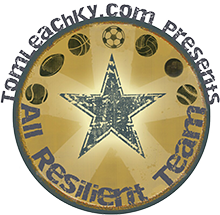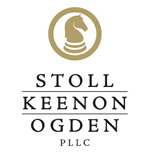 Announcing TomLeachKY.com's ALL-RESILIENT-TEAM
The All-Resilient Team honors student-athletes from Kentucky high schools who have had to overcome some form of adversity to compete and often excel in sports, within the previous calendar year.  Nominees are solicited through athletic directors and up to 25 young people are chosen for the team.  Honorees are recognized at the annual Kentucky High School Athletic Directors Association awards banquet each April in Louisville.
2017 All-Resilient Team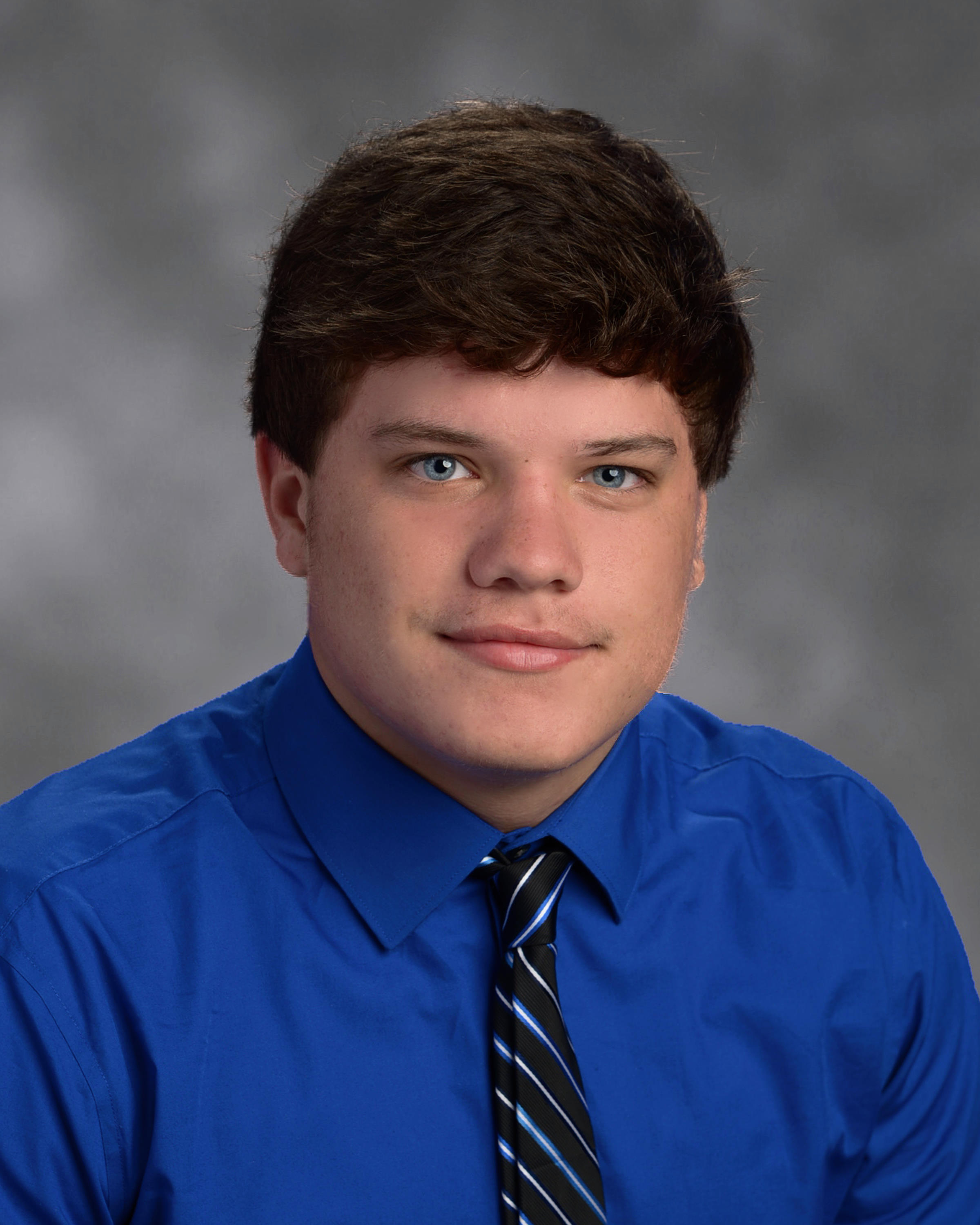 Austin Bays:
For Austin Bays, resiliency was not a one-time thing. As a freshman, Austin suffered two herniated discs, one of which was pinching the spinal cord. For a month, he could not walk and surgery was needed to remove one of the discs. Then, Austin had two different knee injuries that would have sent most athletes to the sidelines. He postponed the recommended surgeries and used a brace to continue playing the sports he loved and helping his Raceland Rams make a deep run in the state football playoffs. And now, he's finishing his high school athletic career as a member of the Raceland tennis team.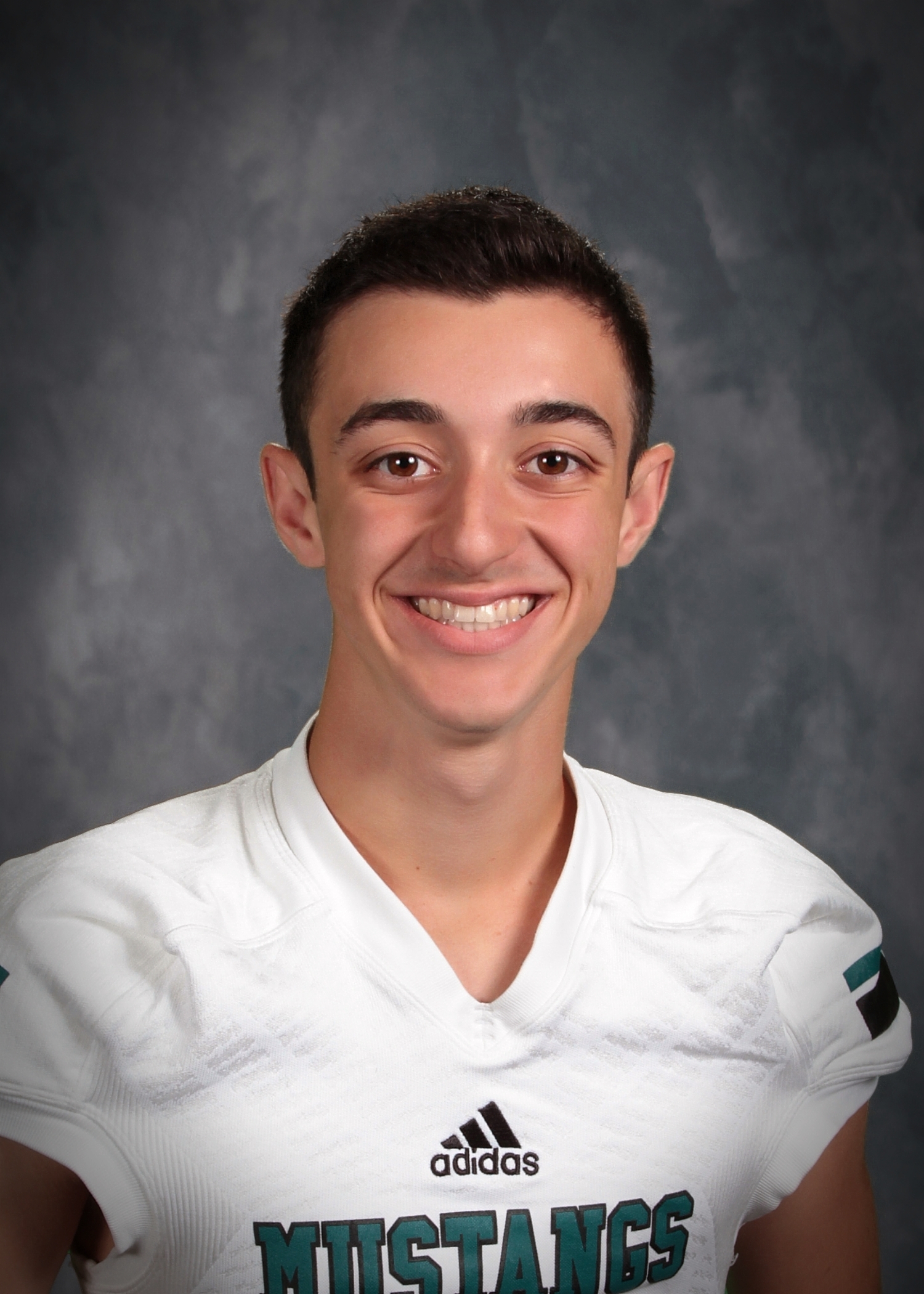 Tyler Beisner, North Oldham HS:
Through his freshman season for the North Oldham High School football team, Tyler Beisner's life wasn't much different from a lot of kids who have some type of persistent physical issue to fight thru--in his case, asthma. But as his sophomore year approached, that issue became a much more serious and hard-to-diagnose lung issue that took away his opportunity to play the sport he loved. After going through a variety of treatments, Tyler was able to return to the gridiron last fall, catching a 40-yard pass in the first game. He attended a regional prospect camp in the spring and his coach says Tyler will be counted on as a leader for his senior season, as the consistent effort he gave through great adversity the past two years served as an inspiration to his teammates and coaches.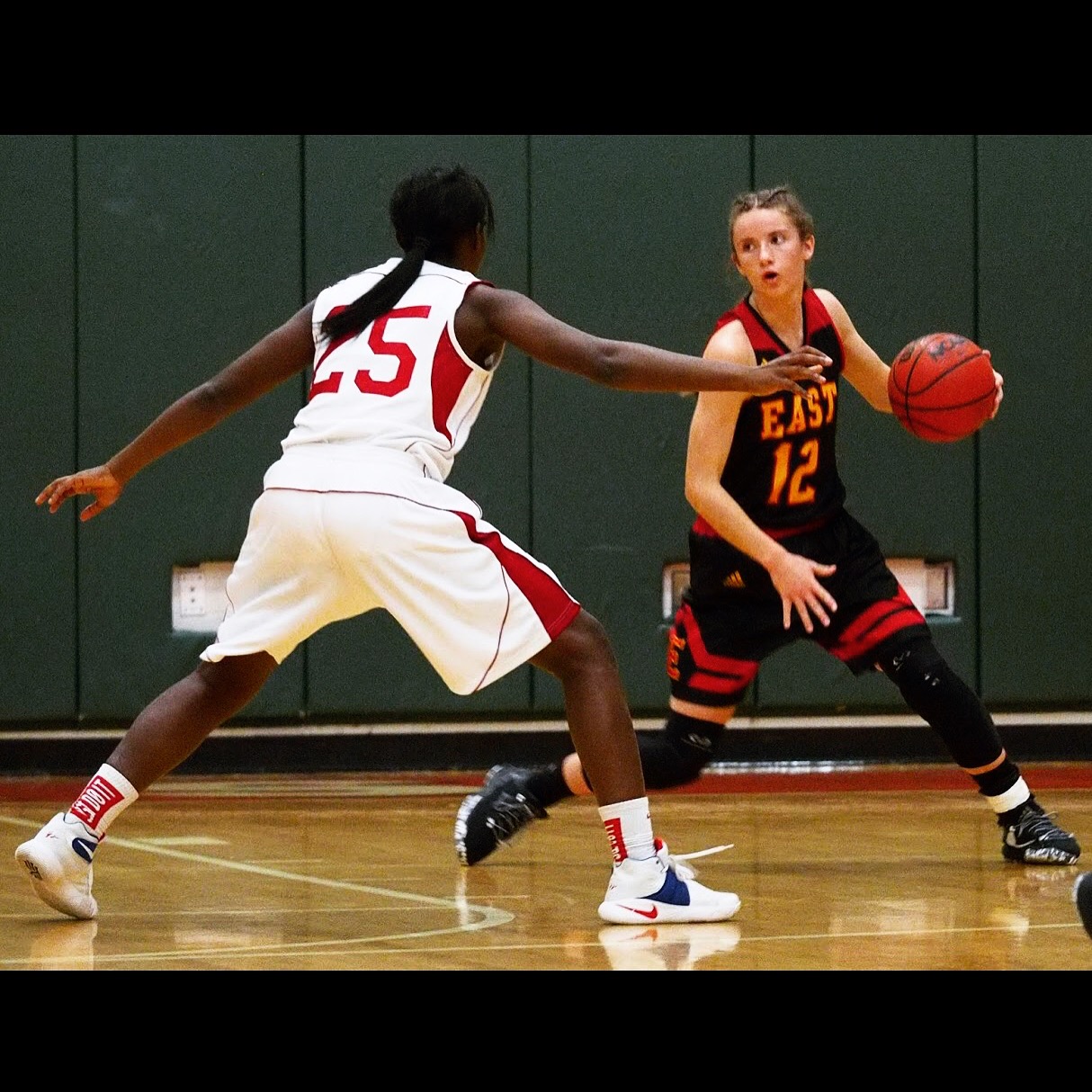 Lindsey Duvall, Bullitt East HS:
Lindsey Duvall became a starter for the girls' varsity team at Bullitt East High School while in the seventh grade and she has won numerous awards during the course of her prep career, plus she was a member of a regional champ relay squad for the track team. But in her junior season, Lindsey encountered an unexpected twist of adversity. Knee pain led to discovery of a tumor. Fortunately, tests came back negative for cancer but the surgery to remove the tumor meant Lindsey would miss most of her season. With a renewed dedication and appreciation for her athletic opportunities, Lindsey came back this past season to become her school's all-time leading scorer and earn all-state honors--and win the title of Kentucky Miss Basketball.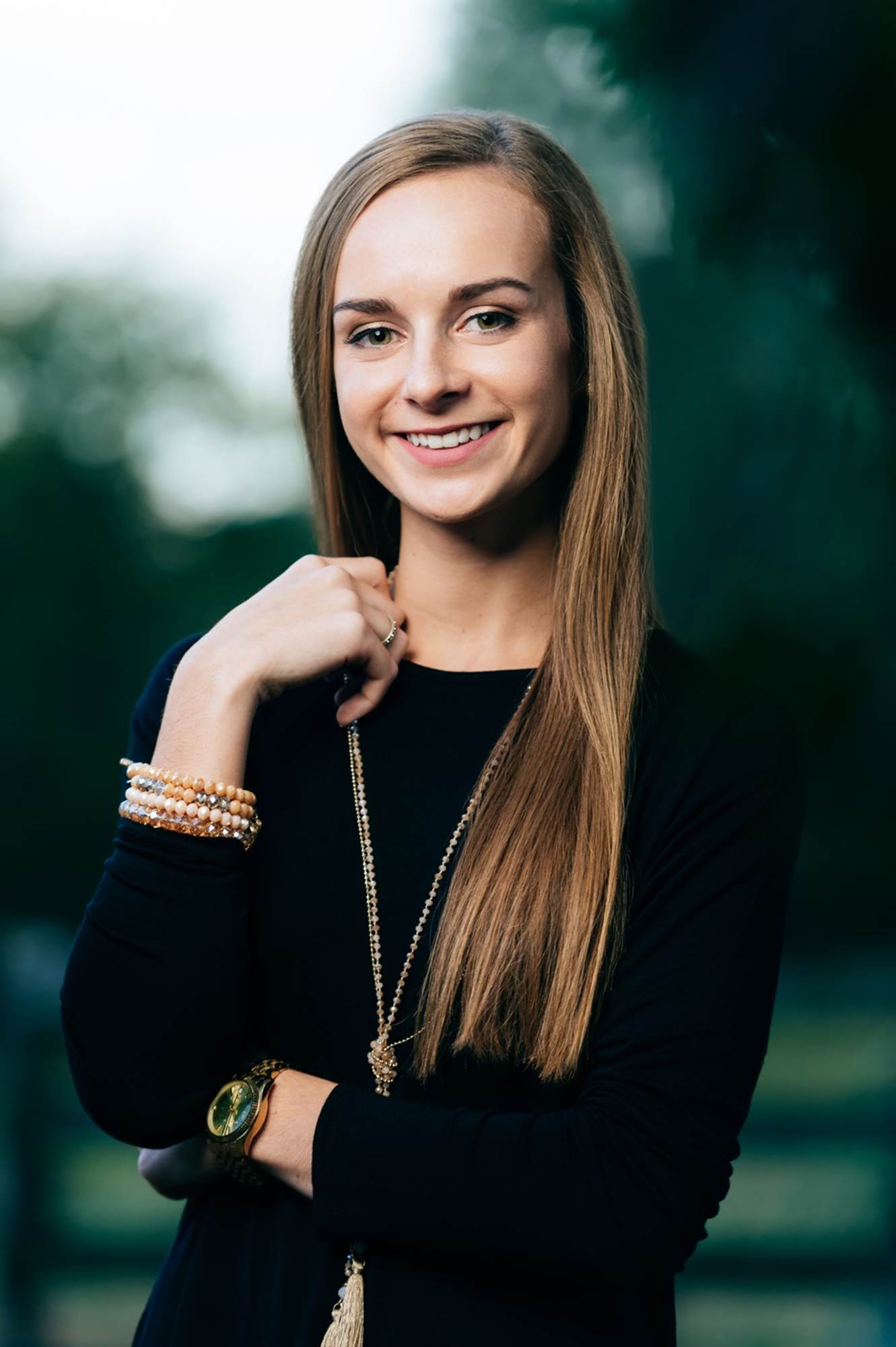 Allison Ellis:
No adversity hits harder than the loss of a loved one and Allison Ellis had to endured two such events in the pas year. First, she lost her father to a heart attack and then a mere three months later, Allison's grandmother passed away. Her basketball coach at Lyon County says Allison was his most consistent player and she helped her softball team win an All 'A' Classic regional championship. Allison also competes for the bass fishing team and she has won praise as a strong leader. She won the softball team's Sacrifice Award as well as All-District honors and she maintains a weighted GPA of 4.1.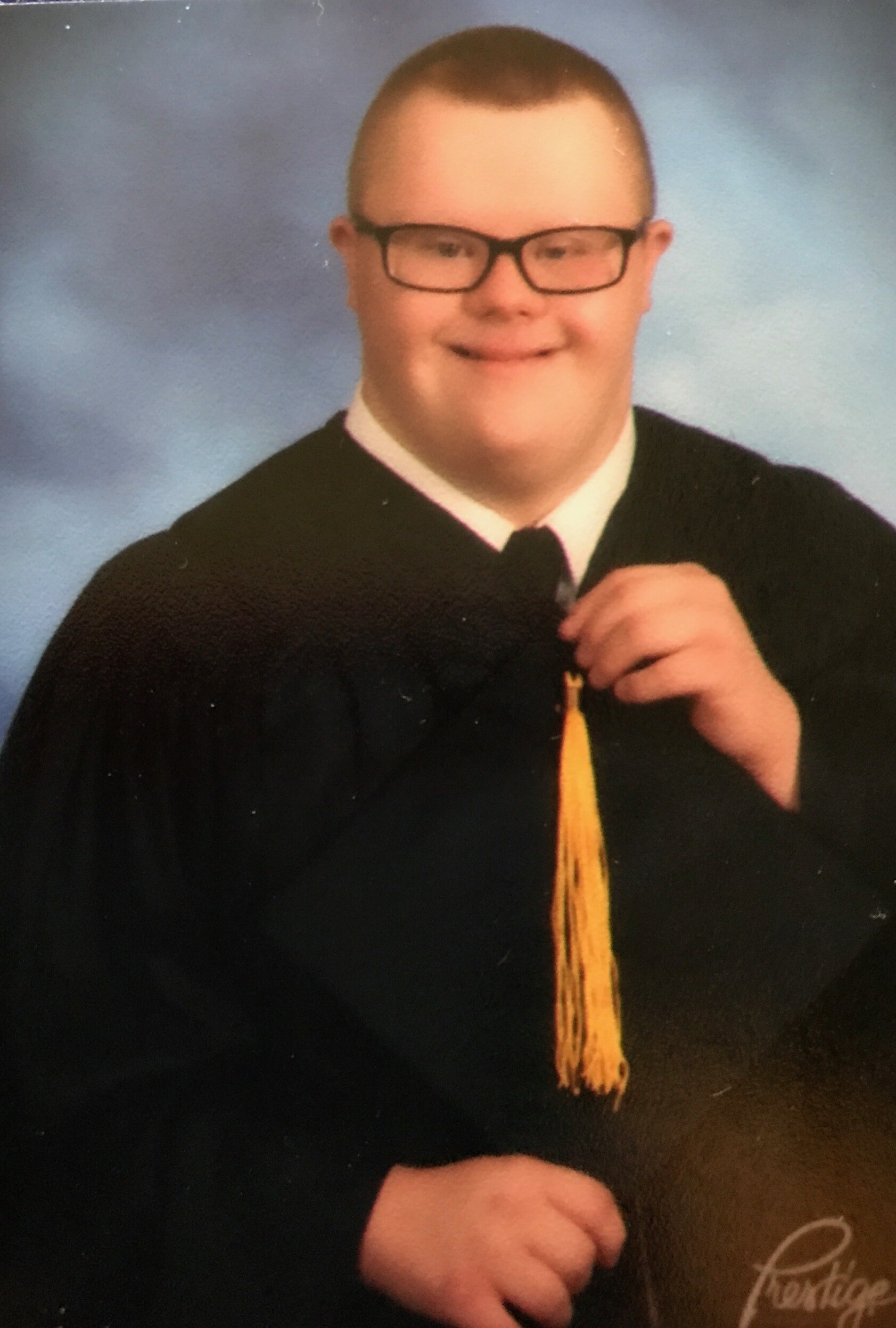 James Michael England, Middlesboro HS:
The fans who turned out for a typical Friday night high school basketball game last December between Harlan and Middlesboro were treated instead to a night-to-remember for one Middlesboro senior and the resilient spirit he displays each day of his life. James Michael England was born with Down syndrome but he didn't let it keep him from his passion for basketball and his dream to be like Steph Curry. That night against Harlan, James Michael finally got his chance to play in a varsity game and he delivered, scoring five points and making two steals for the Yellow Jackets, sending the crowd into a frenzy. He will graduate from Middlesboro High School this spring and who knows what the future holds for James Michael England.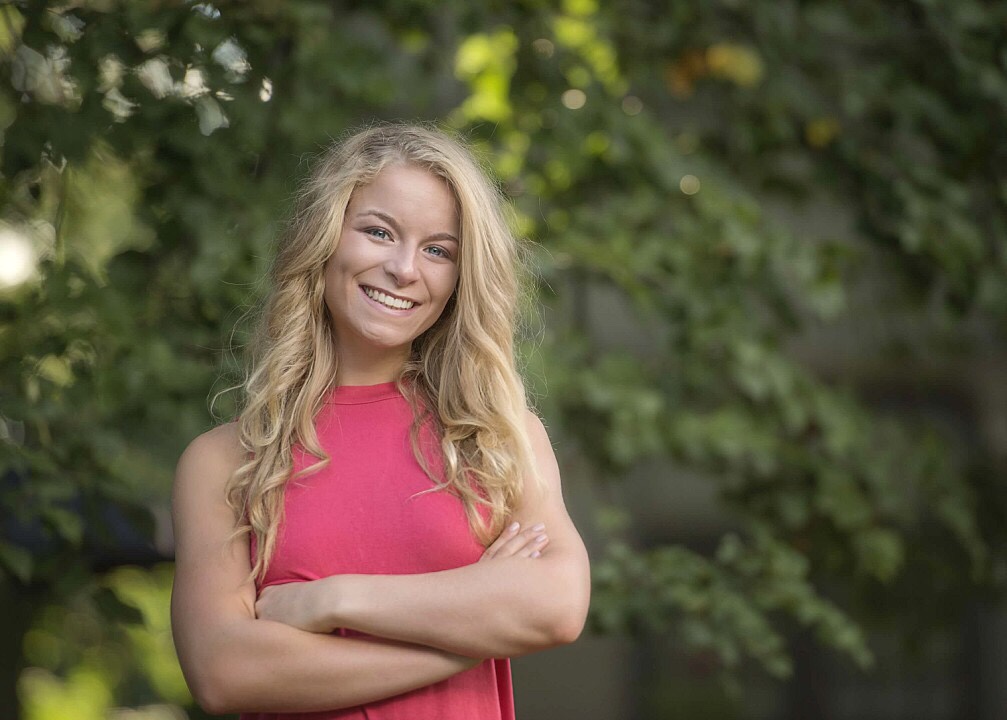 Haley Harkins:
The prospect of a promising field hockey career for the nationally-ranked Assumption High School program was put on hold for Haley Harkins when she began to experience extreme pain in her legs that would eventual lead to her having to use a wheelchair to get around. For more than a year, a variety of doctors tried to determine what was causing this pain and finally a nurse suggested it might be a case of meningitis. That proved to be the case and Haley has recovered but it meant she had to adjust to a role of manager and social media coordinator for Assumption in her senior year. Haley supported her teammates on their run to a state title and she was even able to return to the playing field for her final game. Through it all, she remained committed to her studies, earning various awards include the school's Varsity Scholar Athlete Award and national academic All-America recognition.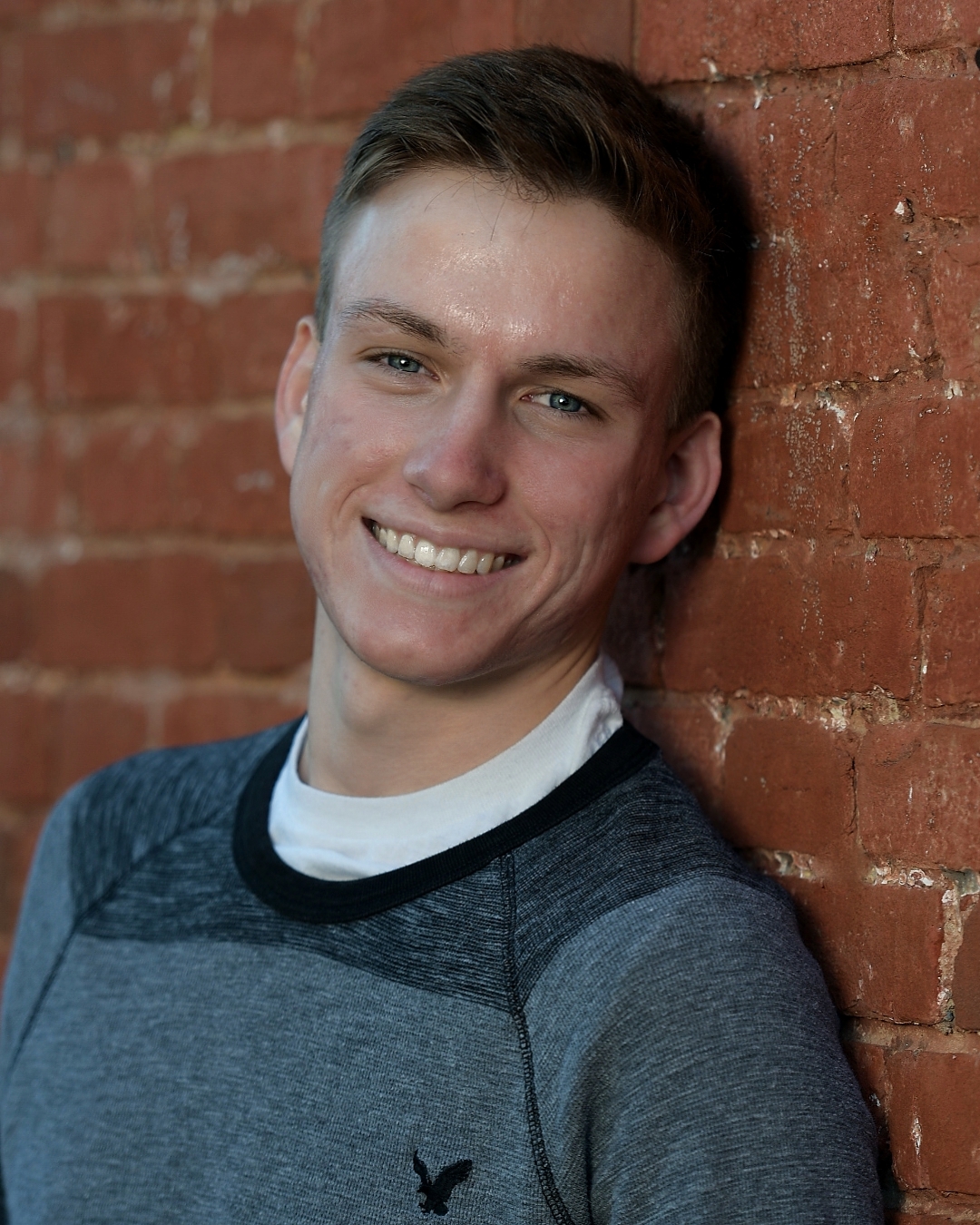 Nick Jones, Bracken County HS:
Nick Jones has played both basketball and baseball for Bracken County High School and just being a part of those teams requires more determination than many could muster. Nick was born having suffered a serious stroke, which affected things like motor function, language and attention skills. For almost 15 years, he wore a leg brace. Nick never misses a practice for his teams, works hard and he maintains a 3.72 GPA. And he was part of a strong core of senior leaders for the Polar Bears basketball team that achieved the school's first regional tournament win since 1989.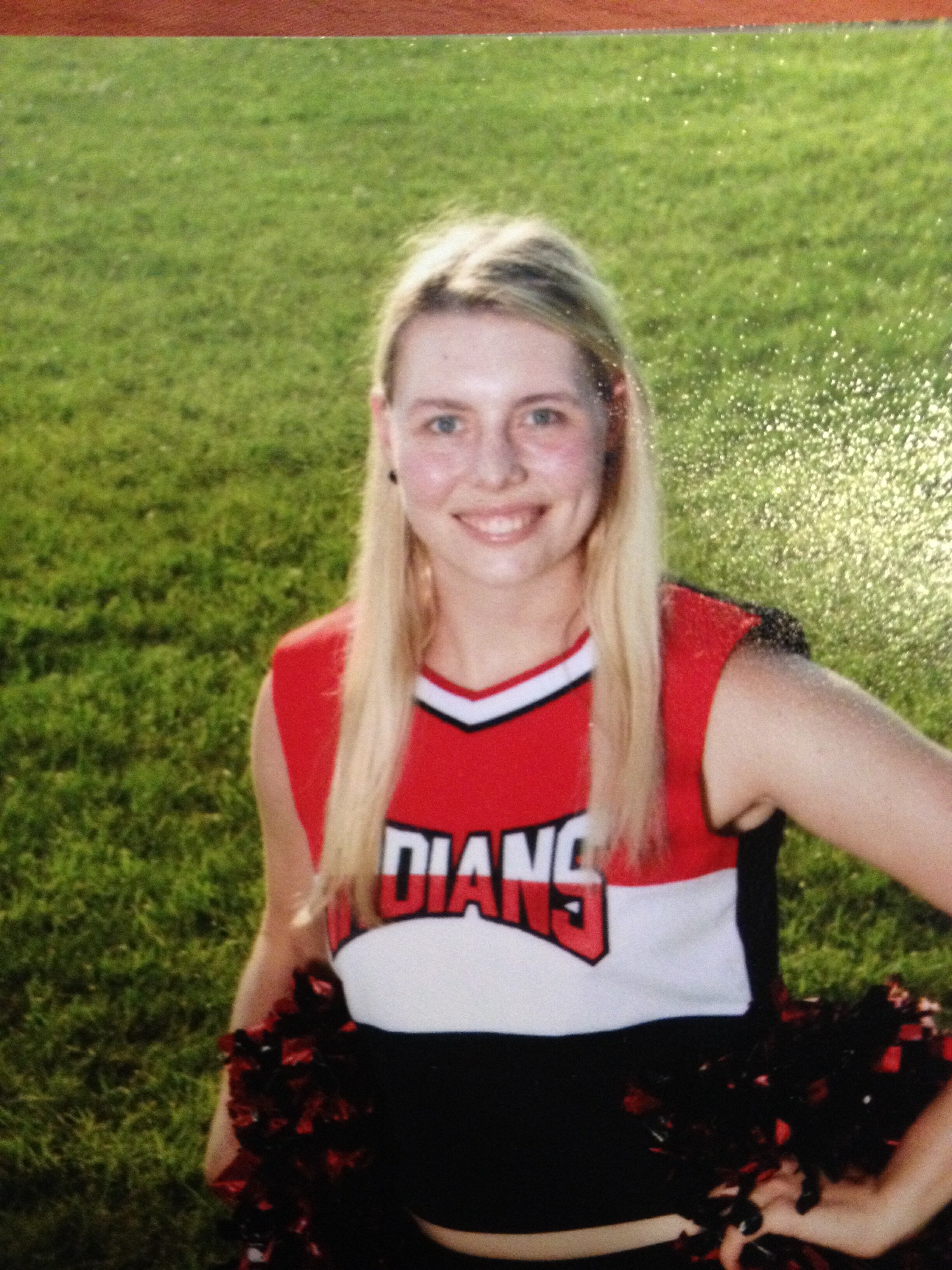 Lara Klein, Covington Holy Cross:
Lara Klein has encountered adversity from birth and she keeps fighting back. At two weeks, she contracted viral encephalitis, leading to her having lifelong battles with cerebral palsy and epilepsy. This has forced to deal with seizures and that led to communication and processing disorders. Thanks to therapy and determination, Lara has found her path to success in the classroom and in athletics, as a cheerleader for the football and basketball teams at Covington Holy Cross and as a member of the softball team. She has won the Indian Spirit Award, the Christian Service Award for her community involvement and she also made the A/B honor roll at her school.
Logan Mann, Anderson County HS:
When Logan Mann collapsed on the football practice field as a seventh-grader, the first thought was that he had suffered a heat stroke. But testing revealed he actually suffered from a rare brain disorder called Moyamoya, which affects blood flow to the brain and doctors determined Logan had actually suffered as many as three strokes. A surgical procedure addressed the brain blood flow issue and Logan has returned to the football team at Anderson County High School, serving a reliable deep snapper--a skill he has perfected through hours on individual work and study.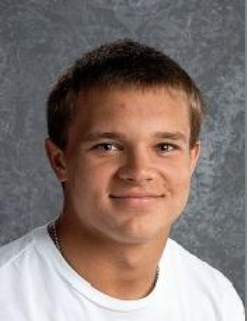 Andrew Pajor, Murray HS:
Coming off a junior season that saw him win all-conference honors and the Impact Player of the Year award, Andrew Pajor had high hopes for his final season at Murray High School. But in game one, Andrew suffered a serious leg fracture that required a surgical procedure to insert a plate and seven screws. For most, that would have meant the end of the season, but Andrew went through a rigorous workout regimen that enabled him to return for the first round of the playoffs and he had a 17-tackle game. Now, Andrew is making plans to play college football on scholarship next season.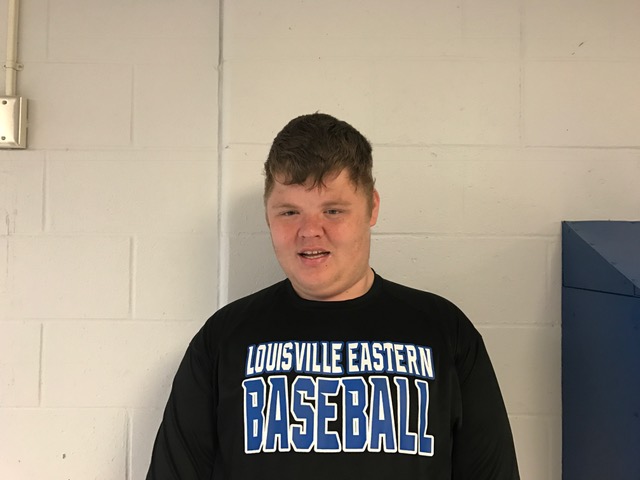 Cory Pitsenberger, Eastern HS:
Senior night for any high school team is a time for reflection but at Eastern High School this past season, it was also a source of inspiration--thanks to Cory Pitsenberger. The special needs-senior had served a key role as the team's manager for four seasons, never missing a practice or game but on this night, Cory suited up as a starter and scored Eastern's first basket. Cory still competes in Special Olympics and this fall, the honor roll student will continue his roundball career when he moves on to the Ahrens Learning Center.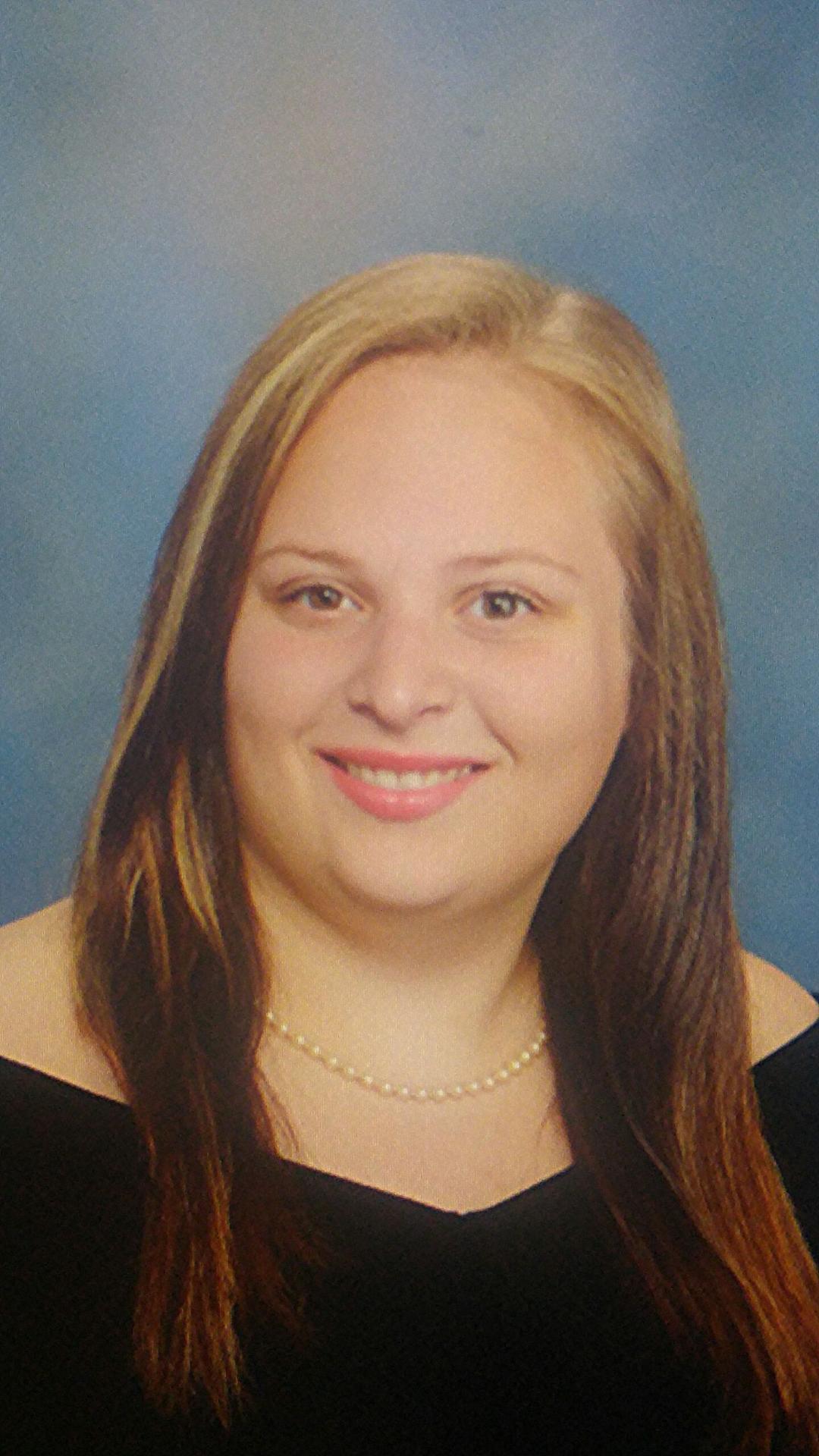 Sarah Schmidt, duPont Manual HS:
The odds for success were against Sarah Schmidt when she decided to try out for the new girls' freshman lacrosse team at duPont Manual High School in 2014. Lifelong weight issues were compounded by the divorce of her parents and the obesity meant that merely performing simple drills were a chore for Sarah. She was ridiculed by rival teams and fans but her teammates and coaches had her back because of how hard she worked. An academic setback meant having to attend extra study hall sessions in addition to practices but Sarah always showed up and got her work done. She has maintained her spot on the lacrosse team, rallied academically to earn honor roll mentions and she's on target to lose 100 pounds.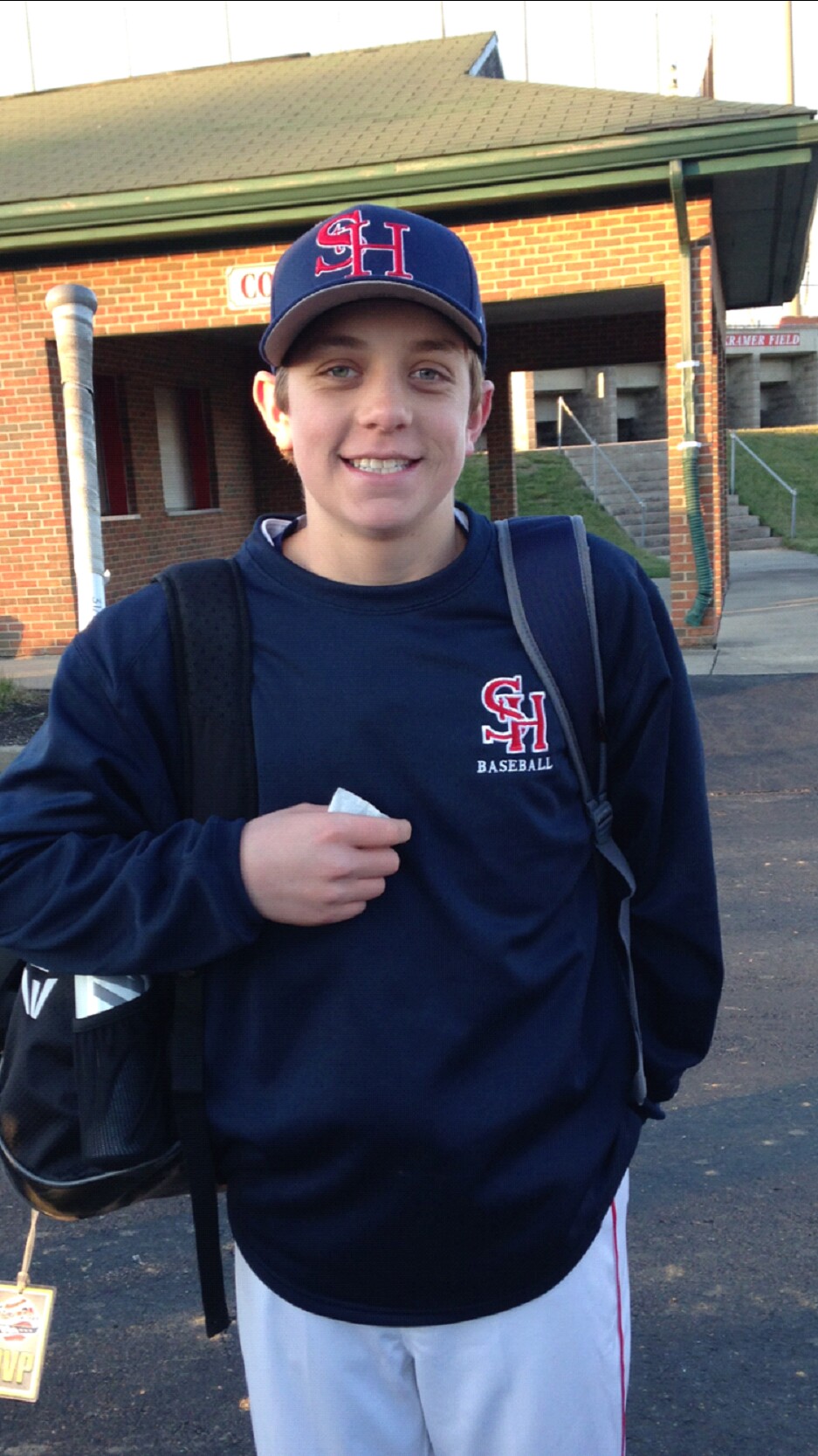 Alex Shea, St. Henry HS:
As Alex Shea was preparing to play a baseball game for the freshman team at St. Henry High School last spring, a visit to the doctor for a checkup changed his life. A diagnosis of Hodgkins Lymphoma meant months of treatments including chemotherapy, blood transfusions and isolation because of a compromised immune system. In September, Alex got the good news that he was cancer-free and he is eager to return to the baseball diamond and the basketball court at St. Henry.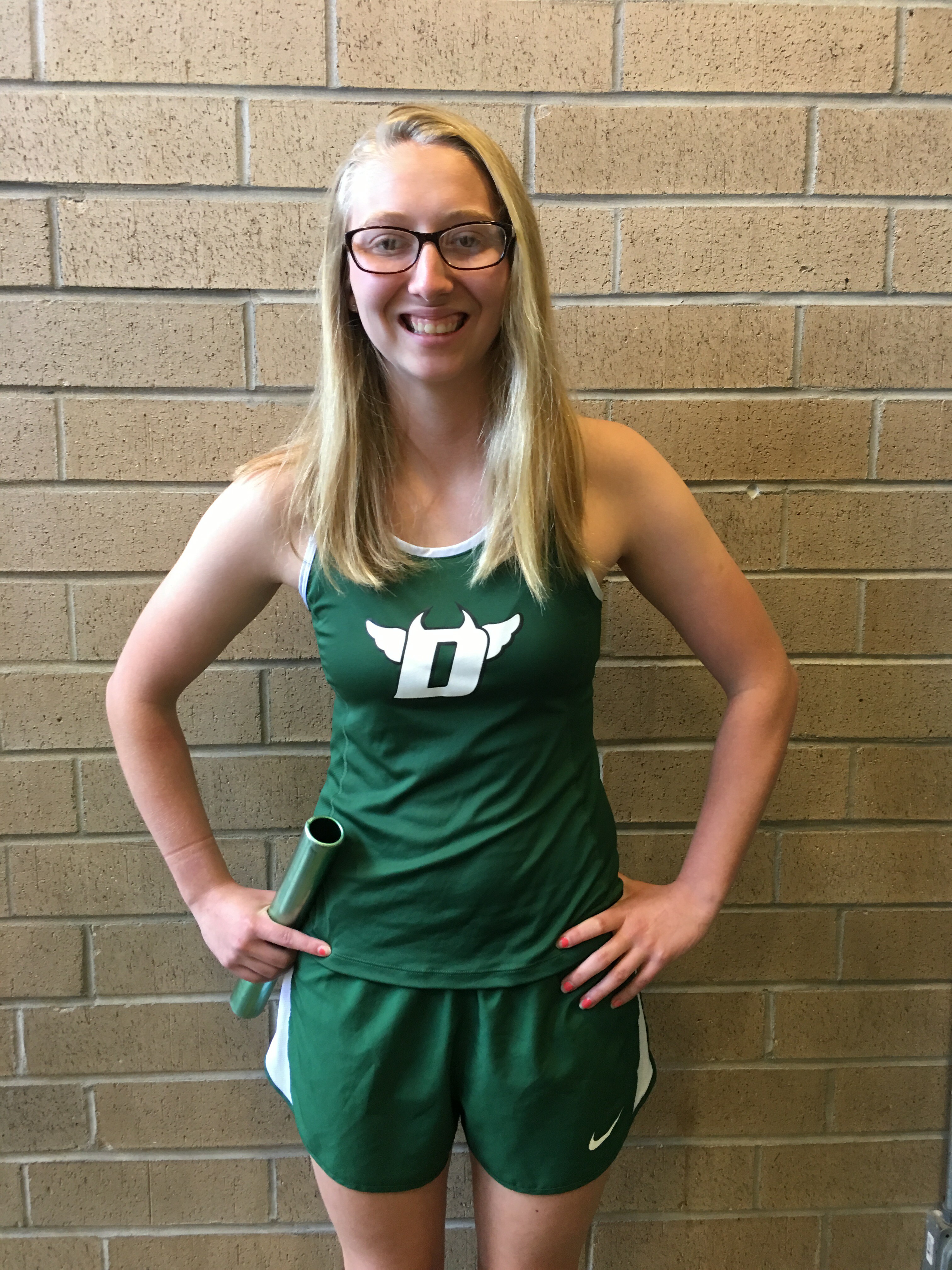 Marquelle Rene Spencer, Dayton HS:
If one could summarize Marquelle Rene Spencer's story in a single word, it would be "perseverance." Marquelle says she faced learning disabilities , a contentious divorce for her parents, abduction by her father who was battling drug and crime issues, a long period of isolation from her mother, verbal abuse from a step-father--and that's just an overview of the serious adversity she faced in her life. Now, appreciate these facts from her Dayton High School career, which included participation on the basketball, soccer and track and field teams--academic all-state, all-conference, 100 percent award, best defender award, captain, honor roll and youth leadership mentor. And she plans to start college in the fall.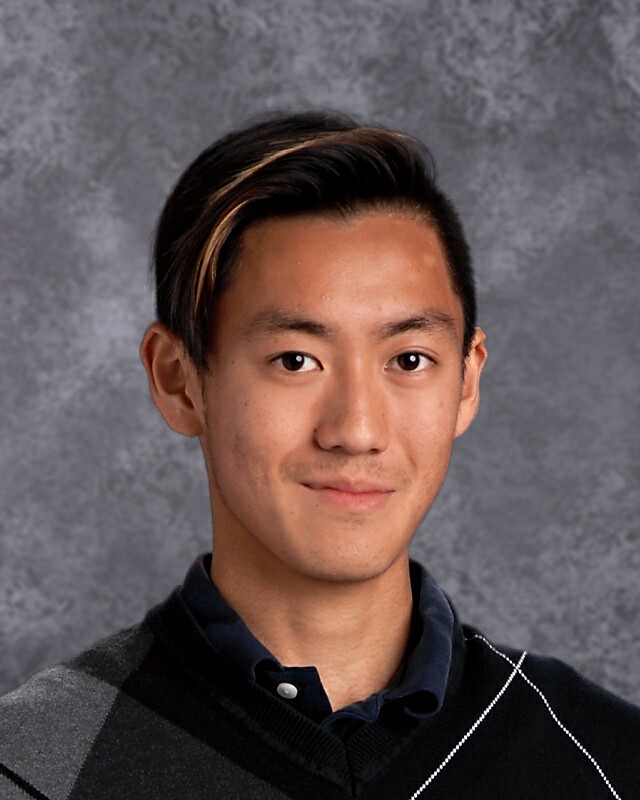 Hiroto Takeuchi, Villa Madonna HS:
A rule limiting his participation in sports during his first year in the United States meant Hiroto Takeuchi would have to adjust to a new home without the connection to athletics since he was in the first grade. Hiroto planned his own training schedules to keep himself in shape and after that first year, he returned to sports with a renewed passion, earning letters for the conference champion basketball tea plus baseball, soccer and track teams at Villa Madonna High School.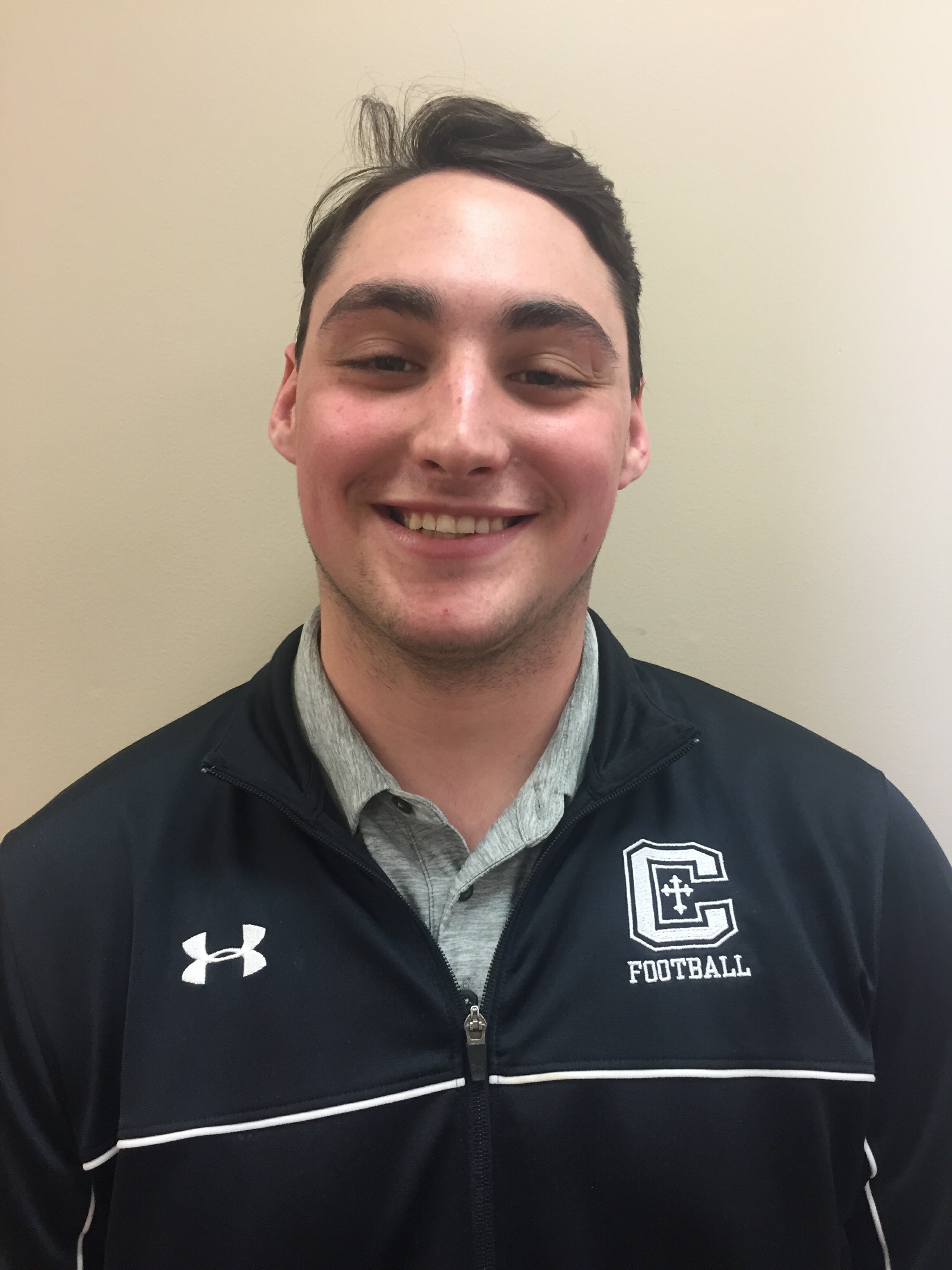 Hunter Ziegelmeyer, Covington Catholic:
Injuries are not a rarity for athletes but Hunter Ziegelmeyer endured more than his share over the past three seasons at Covington Catholic. Hunter overcame two separate major knee operations and also suffered two different instances of breaking a foot. Through each setback, Hunter kept battling to return to the football team. Last season, he earned all-state honors, was voted a captain and was named Northern Kentucky Defensive Lineman of the Year. He also was a three-time member of the academic all-state team and those accomplishments and that resilient spirit will serve him well as he continues his athletic and academic career at Dartmouth College.
2016 All-Resilient Team
Linda Arakelyan, Murray HS
Wesley Bird, Mercer County HS
Allison Conley, Bracken County HS
Maddie Dalzell, Grant County HS
Cassie Davis, North Bullitt HS
Mason Gooch, Montgomery County HS
Tyler "Gator" Gardner, Boyle County HS
Morgan Kelly, Collins HS
Reese Kemp, West Jessamine HS
Jeanna Livingston, Seneca HS
Austin Logdon, Mercer County HS
Kelsey Lucas, Crittenden County HS
Jaylan McPherson, Garrard County HS
Gideon Measner, Campbell County HS
Kaitlyn Palumbo, East Jessamine HS
Alyssa Peak, Bullitt East HS
Dillon Porter, Russellville HS
Jana Robey, Louisville Christian Academy HS
Camryn Snapp, Augusta HS
David Stambaugh, St. Henry HS
Braxton Upthegrove, Henry Clay HS
Aaron Williams, Bath County HS
Madison Williams, duPont Manual HS
Emma Young, East Jessamine County HS
Ethan Youngblood, North OldhamHS
2015 All Resilient Team
Sam Arnold / Lexington Christian
Adam Bender / Lexington Catholic HS
Malik Britt / Murray HS
Jalil Brown / Ballard HS
Kennedy Carl / Bracken County HS
Alex Chen / Richmond Model HS
Taylor Church / Henderson County HS
Catheryne Claunch / Mercer County HS
Cory Davis / DeSales HS
Kerry Dominic Dom Holly / Waggener HS
Noah Laman / Casey County HS
Monica Loftus / Holy Cross HS
Nick Miller / Ashland Blazer HS
Jake OMara / Mason County HS
Megan Payton / Henry County HS
Christopher Ricker / Trinity HS
Austin Sparrow / Mercer County HS
Ross Thompson / Hart County HS
Isaac Weddington / Lewis County HS